01.12.2012 | Research | Ausgabe 1/2012 Open Access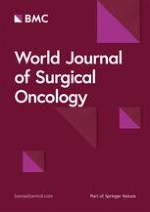 Nonerosive gastroesophageal reflux disease and mild degree of esophagitis: Comparison of symptoms endoscopic, manometric and pH-metric patterns
Zeitschrift:
Autoren:

Michele Grande, Pierpaolo Sileri, Grazia Maria Attinà, Elisabetta De Luca, Paolo Ciano, Carolina Ilaria Ciangola, Federica Cadeddu
Wichtige Hinweise
Competing interests
The authors declare that they have no competing interests.
Authors' contributions
FC, MG manuscript preparation and critical review. EDL, GMA literature review and manuscript preparation. PC, CIC data collection and literature review. PS critical review. All authors read and approved the final manuscript.
Abstract
Background
Our aim in the present study was to compare patients presenting with gastroesophageal reflux disease in the presence or absence of mild-grade esophagitis (grade I or II according to the Savary-Miller classification).
Methods
Between 2005 and 2007, 215 patients with gastroesophageal reflux disease (67 with reflux associated with grade I or II esophagitis and 148 without esophagitis) were evaluated at the Department of Surgery, University Hospital Tor Vergata, Rome, and were included in the present study. The evaluations consisted of clinical interviews, endoscopy of the high digestive tract, esophageal manometry and pH monitoring.
Results
There was no significant difference between the two groups with regard to age, sex or symptoms. The incidence of heartburn associated with noncardiac chest pain was greater in the esophagitis group than in the dysphagia group. The incidence of hiatal hernia was similar in both groups. Although the motor pattern was similar in both groups, the length of the abdominal esophagus was greater in patients without esophagitis (1.6 cm vs 1.1 cm;
P
 < 0.05). The reflux pattern was nearly identical in both groups.
Conclusions
Gastroesophageal reflux without esophagitis must be regarded not as a milder form of the disease but as part of a single disease. Furthermore, these patients often demonstrate lower rates of symptom improvement after antireflux treatment in comparison with patients with erosive esophagitis. Therefore, further trials to assess the treatment algorithm for these patients are warranted.