01.12.2015 | Research article | Ausgabe 1/2015 Open Access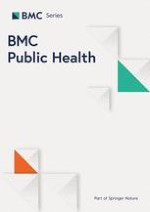 Nonstandard working schedules and health: the systematic search for a comprehensive model
Zeitschrift:
Autoren:

Suzanne L. Merkus, Kari Anne Holte, Maaike A. Huysmans, Willem van Mechelen, Allard J. van der Beek
Wichtige Hinweise
Competing interests
The authors declare that they have no competing interests.
Authors' contributions
SLM developed the search strategy, conducted the search and selection of the references, and wrote the manuscript while being supervised by MAH, KAH, WvM and AvdB. All authors critically reviewed the manuscript and approved the final version to be published.
Abstract
Background
Theoretical models on shift work fall short of describing relevant health-related pathways associated with the broader concept of nonstandard working schedules. Shift work models neither combine relevant working time characteristics applicable to nonstandard schedules nor include the role of rest periods and recovery in the development of health complaints. Therefore, this paper aimed to develop a comprehensive model on nonstandard working schedules to address these shortcomings.
Methods
A literature review was conducted using a systematic search and selection process. Two searches were performed: one associating the working time characteristics time-of-day and working time duration with health and one associating recovery after work with health. Data extracted from the models were used to develop a comprehensive model on nonstandard working schedules and health.
Results
For models on the working time characteristics, the search strategy yielded 3044 references, of which 26 met the inclusion criteria that contained 22 distinctive models. For models on recovery after work, the search strategy yielded 896 references, of which seven met the inclusion criteria containing seven distinctive models. Of the models on the working time characteristics, three combined time-of-day with working time duration, 18 were on time-of-day (i.e. shift work), and one was on working time duration. The model developed in the paper has a comprehensive approach to working hours and other work-related risk factors and proposes that they should be balanced by positive non-work factors to maintain health. Physiological processes leading to health complaints are circadian disruption, sleep deprivation, and activation that should be counterbalanced by (re-)entrainment, restorative sleep, and recovery, respectively, to maintain health.
Conclusions
A comprehensive model on nonstandard working schedules and health was developed. The model proposes that work and non-work as well as their associated physiological processes need to be balanced to maintain good health. The model gives researchers a useful overview over the various risk factors and pathways associated with health that should be considered when studying any form of nonstandard working schedule.