01.12.2017 | Research article | Ausgabe 1/2017 Open Access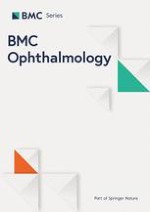 Notch1 signaling induces epithelial-mesenchymal transition in lens epithelium cells during hypoxia
Zeitschrift:
Autoren:

Lei Liu, Wei Xiao
Abstract
Background
Posterior Capsular Opacification (PCO) is one of the most common complications of cataract surgery which can result in severe visual damage. Epithelial-Mesenchymal Transition (EMT) of lens epithelium cells (LEC) is the pathological basis of PCO. Recent research showed that hypoxia acted as an inducer of EMT through a Notch1/Snail1/E-cadherin pathway. However, it remains unclear whether the Notch1/Snail1/E-cadherin pathway is involved in PCO under hypoxia.
Methods
The morphology of SRA01/04 cells treating with Cobalt Chloride (CoCl2) was observed and the markers of EMT and Notch1/Snail1/E-cadherin pathway were analyzed by Western blot and Immunocytochemistry assay. Transwell invasion assay and Wound healing assay were used to detected the effect of p3 × FLAG-CMV-7-NICD1 transfection on the SRA01/04 cells.
Results
The SRA01/04 cells lost cell polarity and cell junction culturing with CoCl2. The expression of Keratin, Hypoxia-inducible factor-1 alpha (HIF-1α), Notch1, Snail1were upregulated, on the other side, Fibronectin and E-cadherin were downregulated in hypoxia. Furthermore, the overexpression of Notch1 induced the expression of E-cadherin and increased the invasion and migration ability of SRA01/04 cells.
Conclusions
These results suggest that Notch1/Snail1/E-cadherin pathway facilitates the EMT through HIF-1α in SRA01/04 cells during hypoxia and promotes LEC motility.