01.12.2017 | Research article | Ausgabe 1/2017 Open Access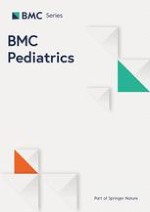 Nutritional status, exclusive breastfeeding and management of acute respiratory illness and diarrhea in the first 6 months of life in infants from two regions of Indonesia
Zeitschrift:
Autoren:

V. Oktaria, K. J. Lee, J. E. Bines, E. Watts, C. D. Satria, J. Atthobari, H. Nirwati, C. D. Kirkwood, Y. Soenarto, M. H. Danchin
Abstract
Background
Infant morbidity and mortality rates remain high in Indonesia, with acute respiratory illnesses (ARI) and diarrhea the leading two health problems in children under 5 years. We aimed to describe the nutritional status, feeding practice and case management of ARI and diarrhea of infants from two regions of Indonesia during the first 6 months of life.
Methods
This study was an observational study conducted in parallel to an immunogenicity and efficacy trial of an oral rotavirus vaccine
(
RV3-BB) in the Klaten and Yogyakarta regions, Indonesia. Mothers were interviewed at 3 time points: within the first 6 days of their infant's life, and at 8–10 and 22–24 weeks of age. Questions asked included pregnancy history, infant nutritional status, feeding status and health of infants within up to 2 weeks prior to the assessment.
Results
Between February 2013 and January 2014, 233 mother-infant pairs were recruited. 60% (136/223) of infants were exclusively breastfed (EBF) until 6 months of age with the strongest support for EBF reported by mothers themselves 70% (101/223) and 25% (36/223) from their partners. At 6 months, 6% (14/223) of infants were underweight and severely underweight; 4% (8/ 223) wasted and severely wasted; and 12% (28/223) were stunted and severely stunted. Non-recommended medication use was high, with 54% (21/39) of infants with reported cough within 2 weeks of an assessment receiving cough medication, 70% (27 /39) an antihistamine, 26% (10/39) a mucolytic and 15% (6 /39) an oral bronchodilator. At age 22–24 week, infants with reported diarrhea within 2 weeks of an assessment had low use of oral rehydration solutions (ORS) (3/21;14%) and zinc therapy (2/ 21;10%).
Conclusion
In this unique observational study, breastfeeding rates of 60% at 6 months were below the Indonesian national target of >75%. Adherence to WHO guidelines for management of ARI and diarrhea was poor, with high use of non-recommended cough medications and oral bronchodilators in the first 6 months of life and low use of ORS and zinc therapy. Ongoing education of primary health care workers and parents regarding management of common illness is needed in Indonesia.