01.12.2017 | Research article | Ausgabe 1/2017 Open Access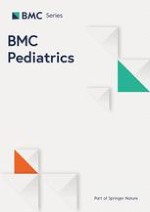 Offering general pediatric care during the hard times of the 2014 Ebola outbreak: looking back at how many came and how well they fared at a Médecins Sans Frontières referral hospital in rural Sierra Leone
Zeitschrift:
Autoren:

Veerle Hermans, Rony Zachariah, Desalegn Woldeyohannes, Gbessay Saffa, Dauda Kamara, Nimer Ortuno-Gutierrez, Walter Kizito, Marcel Manzi, Petra Alders, Jacob Maikere
Abstract
Background
In Bo district, rural Sierra Leone, we assessed the burden of the 2014 Ebola outbreak on under-five consultations at a primary health center and the quality of care for under-15 children at a Médecins Sans Frontières (MSF) referral hospital.
Methods
Retrospective cohort study, comparing a period before (May-October 2013) and during the same period of the Ebola outbreak (2014). Health worker infections occurred at the outbreak peak (October 2014), resulting in hospital closure due to fear of occupational-risk of contracting Ebola. Standardized hospital exit outcomes and case fatality were used to assess quality of care until closure.
Results
A total of 13,658 children under-five, were seen at the primary health center during 2013 compared to 8761 in 2014; a consultation decline of 36%. Of 6497 children seen in the hospital emergency room, during the outbreak, patients coming from within hospital catchment area declined with 38% and there were significantly more self-referrals (80% vs. 61%,
P
 < 0.001). During Ebola, 23 children were dead on arrival and the proportion of children in severe clinical status (requiring urgent attention) was higher (74% during Ebola vs. 65% before,
P
 < 0.001). Of 5,223 children with available hospital outcomes, unfavorable outcomes (combination of deaths and abandoned) were less than 15% during both periods, which is within the maximum acceptable in-house threshold set by MSF. Case fatality for severe malaria and lower respiratory tract infections (
n
 = 3752) were similar (≤15%).
Conclusions
Valuable and good quality pediatric care was being provided in the pediatric hospital during the 2014 Ebola outbreak, but could not be sustained because of hospital closure. Health facility and health worker safety should be tackled as a universal requirement to try to avoid a
déjà-vu.