31.05.2016 | Review | Ausgabe 4/2016 Open Access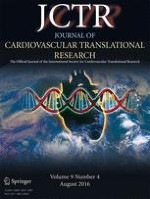 Old Myths, New Concerns: the Long-Term Effects of Ascending Aorta Replacement with Dacron Grafts. Not All That Glitters Is Gold
Zeitschrift:
Autoren:

Cristiano Spadaccio, Francesco Nappi, Nawwar Al-Attar, Fraser W. Sutherland, Christophe Acar, Antonio Nenna, Marcella Trombetta, Massimo Chello, Alberto Rainer
Wichtige Hinweise
Associate Editor Adrian Chester oversaw the review of this article
Abstract
Synthetic grafts are widely used in cardiac and vascular surgery since the mid-1970s. Despite their general good performance, inability of mimicking the elastomechanical characteristics of the native arterial tissue, and the consequent lack of adequate compliance, leads to a cascade of hemodynamic and biological alterations deeply affecting cardiovascular homeostasis. Those concerns have been reconsidered in more contemporaneous surgical and experimental reports which also triggered some research efforts in the tissue engineering field towards the realization of biomimetic arterial surrogates. The present review focuses on the significance of the "compliance mismatch" phenomenon occurring after aortic root or ascending aorta replacement with prosthetic grafts and discusses the clinical reflexes of this state of tissue incompatibility, as the loss of the native elastomechanical properties of the aorta can translate into detrimental effects on the normal efficiency of the aortic root complex with impact in the long-term results of patients undergoing aortic replacement.