01.12.2018 | Research | Ausgabe 1/2018 Open Access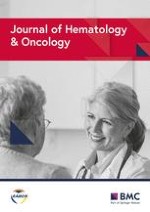 Oncoprotein HBXIP enhances HOXB13 acetylation and co-activates HOXB13 to confer tamoxifen resistance in breast cancer
Zeitschrift:
Autoren:

Bowen Liu, Tianjiao Wang, Huawei Wang, Lu Zhang, Feifei Xu, Runping Fang, Leilei Li, Xiaoli Cai, Yue Wu, Weiying Zhang, Lihong Ye
Wichtige Hinweise
Electronic supplementary material
Background
Breast cancer is the most common malignant tumor, with high incidence and mortality rates in females worldwide [
1
]. It has been reported that approximately three-quarters of breast cancer patients express estrogen receptor alpha (ER-α) [
1
,
2
]. Tamoxifen (TAM), a classic anti-estrogen drug, is able to antagonize estrogen by competitively binding to ER-α and assisting in the recruitment of co-repressors, leading to the suppression of ER-α-responsive genes [
3
–
5
]. However, the frequent occurrence of TAM resistance in patients has become a major obstacle for breast cancer therapy [
6
,
7
]. An appropriate biomarker is important and useful for predicting response to TAM therapy. It has been reported that HOXB13 collaborates with activated ras to promote cell survival and proliferation in ovarian cancer [
8
]. Kim et al. reveal that HOXB13 acts as a modulator of intracellular zinc levels to facilitate prostate cancer metastasis [
9
]. In ER+ breast cancer, a high expression level of HOXB13 is associated with a more aggressive clinical course [
10
]. Extensive studies have elucidated that the expression ratio of HOXB13:IL17BR has been identified to predict the outcome of TAM monotherapy [
10
–
13
]. A report has disclosed that HOXB13 alone can predict the response to TAM therapy [
14
]. Jerevall et al. have revealed that increased HOXB13 protein is correlated with decreased benefit from TAM [
15
]. Studies indicate that HOXB13 expression level may be useful for identifying appropriate therapeutic regimens in breast cancer [
10
,
11
,
15
]. Much is known about the significance of HOXB13 in the prediction of TAM resistance, but the underlying mechanism of HOXB13 expression regulation in TAM resistance remains unexplored.
Mammalian hepatitis B X-interacting protein (HBXIP), also known as LAMTOR5 [
16
], is a conserved protein among mammalian species and is frequently expressed in multiple tissues [
17
,
18
]. It has been reported that HBXIP is highly expressed in breast cancer tissues and functions as an oncoprotein in the development of breast cancer, such as proliferation, migration, and lipid metabolism reprogramming [
19
–
21
]. Bar-Peled's group has discovered that HBXIP functions as a regulatory component in the amino acid-induced activation of mTORC1 [
16
]. Recently, HBXIP has been proven to regulate the expression of cancer-associated genes by acting as a co-activator of different transcription factors [
22
–
24
]. However, whether HBXIP can affect the response to TAM therapy in breast cancer remains unknown.
In search of new solutions to cancer, it is common to use well-known drugs to treat other diseases that may improve therapeutic outcome. Khuder's group reported that ER+ breast cancer patients who regularly consume nonsteroidal anti-inflammatory drugs (NSAIDs) present a 22% decline in breast cancer risk [
25
]. Aspirin (ASA), as a classic NSAID, has been widely revealed to play novel roles in the reduction of incidences of cancers such as colorectal cancer, liver cancer, and breast cancer [
26
–
28
]. It has been revealed that HBXIP can serve as an upstream controller to activate some downstream effectors of ASA treatment including cyclooxygenase 2 (COX2), NF-kB, or extracellular signal-related kinase (ERK) [
19
,
29
–
31
]. Here, we are wondering whether ASA is involved in the regulation of HBXIP in TAM resistance.
In this study, our finding shows that oncoprotein HBXIP can suppress chaperone-mediated autophagy (CMA)-dependent degradation of HOXB13 via enhancing its acetylation, resulting in the accumulation of HOXB13. Then, HBXIP acts as a co-activator of HOXB13 to stimulate IL-6 transcription in the facilitation of TAM resistance. Interestingly, we find that ASA can depress the HBXIP/HOXB13 axis via decreasing HBXIP expression, ameliorating TAM resistance.
Methods
Generation of stable cell lines and cell culture
The characteristics of each stable cell line are as follows: MCF-7-pCMV (stably transfected with pCMV-Tag2B empty vector), MCF-7-HBXIP (stably transfected with pCMV-HBXIP plasmid), BT474-pSilencer-Random (stably transfected with pSilencer 4.1 CMV vector containing a random fragment), and BT474-pSilencer-HBXIP (stably transfected with pSilencer 4.1 CMV vector containing the HBXIP RNAi fragment [
17
]). The cells were selected in the presence of 800 μg/ml G418 (Invitrogen) or 1 μg/ml puromycin (Invitrogen) and cultured with 400 μg/ml G418 or 0.5 μg/ml puromycin, respectively. MCF-7, T47D, BT474, and the above stable cell lines were maintained in RPMI Medium 1640 (Gibco, USA) with 10% FBS (Gibco). The human embryonic kidney cell lines 293T (HEK293T) and the breast cancer cell line MDA-MB-468 were maintained in DMEM (Gibco) supplemented with 10% FBS, 100 U/ml streptomycin, 1% glutamine, and 100 U/ml penicillin. The MCF-7, T47D, BT474, HEK293T, and MDA-MB-468 cell lines were obtained from the American Type Culture Collection (ATCC). Lipofectamine 2000 reagent (Invitrogen, USA) was used for the transfection experiments.
Reagents and antibodies
Antibodies of this study were as follows: anti-HBXIP (Abcam, UK), anti-HOXB13 (Abcam), anti-β-actin (Sigma-Aldrich, USA), anti-Flag-tag (Sigma-Aldrich), anti-STAT3 (ImmunoWay Biotechnology Company, USA), anti-GFP (Sigma-Aldrich), anti-GCN5 (Proteintech, USA), anti-acetylated lysine (Aviva Systems Biology, CA), anti-p300 (Santa Cruz Biotechnology, USA), anti-ER-α (ImmunoWay Biotechnology Company), anti-HSC70 (Proteintech), anti-Ki67 (Santa Cruz Biotechnology), and IL-6 neutralizing antibody (Abcam). Trichostatin A (TSA) and cycloheximide (CHX) were separately purchased from Beyotime Biotechnology (China) and MedChem Express (USA). 4OH-TAM and ASA were purchased from Sigma-Aldrich.
Plasmid construction and small interference RNA (siRNA)
pCMV-tag2B, pcDNA3.1 (+), pGL3-Basic, pRL-TK, pcDNA3.1(+)-HBXIP, and pCMV-tag2B-HBXIP were kept in our laboratory. The 5′ flanking region of the IL-6 gene was amplified by PCR from the genomic DNA of MCF-7 cells and was inserted into the KpnI/HindIII site in the pGL3-Basic vector to generate the pGL3-IL-6 construct. The complete human HOXB13 (NCBI reference sequence: NM_006361.5) cDNA sequence was subcloned into the pEGFP-C2 vector or the pCMV-tag2B vector to generate GFP-HOXB13 or pCMV-HOXB13. All siRNAs, the miR-520b inhibitor, and the control inhibitor were purchased from RiboBio Co., Ltd. (China). All siRNA sequences and related primers are listed in Additional file
1
: Table S1.
Immunohistochemistry staining analysis
The immunohistochemistry assay was performed as previously described [
29
]. For Ki67 staining, the slides were incubated with rabbit anti-Ki67 antibody (Santa Cruz Biotechnology) at 4 °C for overnight and treated with biotinylated secondary antibody at room temperature for 30 min. Immunostaining was developed by using chromogen 3,3′-diaminobenzidine (DAB) and counterstained with Mayer's hematoxylin. The positive Ki67 staining was identified by Image-Pro Plus software. The breast cancer tissue microarray (No. AM08C22) containing samples from 57 primary breast carcinomas, 15 lymph node metastatic breast carcinomas, 6 normal breast tissues, and 21 breast diseases was purchased from Xi'an Aomei Biotechnology (China). For the antigen retrieval of HBXIP, the slides were boiled in 10 mM citrate buffer (pH 6.0) for 5 min. For HOXB13, the slides were placed in 0.05% trypsin antigen retrieval buffer with 0.05 M CaCl
2
(pH 7.8) at 37 °C for 30 min. The staining levels of HBXIP and HOXB13 were classified into four groups using a modified scoring method based on the intensity of staining (0 = negative; 1 = low; 2 = moderate; 3 = high) and the percentage of stained cells (0 = 0% stained; 1 = 1–29% stained; 2 = 30–65% stained; 3 = 66–100% stained). A multiplied score (intensity score × percentage score) lower than 1 was considered to be negative staining (0); 1, 2, and 3 were considered to be weak staining (1); 4 and 6 were considered to be moderate staining (2); and 9 was considered to be intense staining (3). The patient records are presented in Additional file
2
: Table S2.
Patient samples
Thirty-four clinical ER+ breast cancer and noncancerous tissues were surgically resected and collected from the patients in Tianjin Tumor Hospital (Tianjin, China). Written informed consent was provided by the patients, approving the usage of their tissues for research. The study was approved by the Research Ethics Committee of Nankai University. The patient records are presented in Additional file
3
: Table S3.
Co-immunoprecipitation assay
The cells transfected with the corresponding plasmids were harvested and lysed in a lysis buffer (50 mM Tris-HCl pH 7.5, 150 mM NaCl, 1 mM EDTA, 0.5% Triton X-100, 10% glycerine, 1 mM protease inhibitor PMSF). The lysates were incubated with the anti-Flag M2 affinity gel (Sigma-Aldrich) or the anti-GFP affinity gel (MBL, Japan) at 4 °C for 4 h. After eight times of washing with the lysis buffer, the precipitated proteins were eluted from the gel by 0.1 M glycine-HCl (pH 3.0) buffer and neutralized with 1 M Tris-HCl (pH 7.5) containing 1.5 M NaCl then resolved by SDS-PAGE followed by immunoblotting. To detect the interaction of the endogenous proteins in BT474 cells, the cell lysate was incubated with rabbit anti-HBXIP, rabbit anti-HOXB13, or the negative control IgG along with protein G-Sepharose (Santa Cruz Biotechnology). The subsequent procedures were same as above.
Xenograft
Under the guideline of National Institutes of Health Guide for the Care and Use of Laboratory Animals, five- to six-week-old female BALB/c athymic nude mice were fed and housed. β-estradiol (Sigma) dissolved in olive oil (5 mg/ml, 0.1 ml) was administrated by gavage in − 3 day. On day 0, the cells were collected and suspended at the concentration of 5 × 10
6
cells/ml in 0.2 ml of 1:1 PBS/Matrigel (BD Biosciences) and then injected into the fourth mammary fat pad (mfp) of each mouse. β-Estradiol supplementation was carried out twice a week. As seen in Fig.
1g
,
i
, after two weeks, the mice were given TAM citrate (Yangzijiang company, China) (suspended in physiological saline, 5 mg/kg) by gavage daily. As shown in Fig.
7
, the mice were randomized into four treatment groups when the tumor size reached about 150 mm
3
and were treated daily by gavage with the indicated drug. Tumor volume and body weight were monitored twice a week. Post-treatment, the mice were euthanized, and necropsies were performed. Blind measurements were carried out to avoid unconscious biases. Tumor volume (V) was estimated by the formula: V = (length × width
2
) × 0.5.
×
Statistical analysis
The statistical significance of in vitro and in vivo data was assessed by comparing mean values (± SD) using a two-tailed Student's
t
test. The significance was set as *
P
 < 0.05, **
P
 < 0.01, and ***
P
 < 0.001. In the GEO data analysis, the low and high groups of HBXIP expression were defined by comparing with the median of 90 mono-TAM-treated patients in GSE1456. The relapse-free survival in GSE1456 was analyzed by Gehan-Breslow-Wilcoxon test. The correlation between HBXIP and IL-6 mRNA levels in 34 ER+ clinical breast cancer tissues was determined by Pearson's correlation coefficient. The association between HBXIP and HOXB13 expression in breast tissue microarray was statistically analyzed by Pearson chi-square independence test. Correlations and relapse-free survival were analyzed by Microsoft Access, SPSS 22.0, and Graph Pad Prism 6.0.
Results
Discussion
Conclusion
In summary, our study discloses a new mechanism for provoking HOXB13-associated TAM resistance (Additional file
1
: Figure S8). In this model, HBXIP can prevent CMA-dependent degradation of HOXB13 by increasing its acetylation at K277 via acetylase p300, resulting in the accumulation of HOXB13. Moreover, HBXIP inhibits the expression of ER-α by HOXB13, leading to TAM off-target, and acts as a co-activator of HOXB13 to stimulate IL-6 transcription, resulting in the acceleration of proliferation. The ASA-mediated upregulation of miR-520b suppresses HBXIP expression and then blocks the HBXIP/HOXB13 axis, overcoming TAM resistance. Our finding provides insights into the mechanism by which the oncoprotein HBXIP modulates HOXB13 to confer TAM resistance. Therapeutically, ASA can serve as an effective agent for relieving TAM resistance by inhibiting HBXIP expression.
Acknowledgements
Not applicable.
Funding
The National Basic Research Program of China (973 Program no. 2015CB553905), the National Natural Scientific Foundation of China (nos. 81372186, 31670771), and the Fundamental Research Funds for the Central Universities, Project of Prevention and Control of Key Chronic Non-Infectious Diseases (No. 2016YFC1303401).
Availability of data and materials
All data generated or analyzed during this study are included in this published article and its Additional files
5
.
Ethics approval and consent to participate
This study was approved by the Research Ethics Committee of Nankai University, and written informed consent was obtained from all of the patients.
Consent for publication
Not applicable.
Competing interests
The authors declare that they have no competing interests.
Publisher's Note
Springer Nature remains neutral with regard to jurisdictional claims in published maps and institutional affiliations.
Open Access
This article is distributed under the terms of the Creative Commons Attribution 4.0 International License (
http://​creativecommons.​org/​licenses/​by/​4.​0/​
), which permits unrestricted use, distribution, and reproduction in any medium, provided you give appropriate credit to the original author(s) and the source, provide a link to the Creative Commons license, and indicate if changes were made. The Creative Commons Public Domain Dedication waiver (
http://​creativecommons.​org/​publicdomain/​zero/​1.​0/​
) applies to the data made available in this article, unless otherwise stated.