01.12.2012 | Research article | Ausgabe 1/2012 Open Access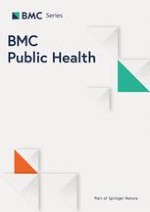 One Health and EcoHealth in Ontario: a qualitative study exploring how holistic and integrative approaches are shaping public health practice in Ontario
Zeitschrift:
Autoren:

Zee Leung, Dean Middleton, Karen Morrison
Wichtige Hinweise
Electronic supplementary material
The online version of this article (doi:
10.​1186/​1471-2458-12-358
) contains supplementary material, which is available to authorized users.
Competing interests
The authors declare that they have no competing interests.
Authors' contributions
ZL participated in the study design, conducted the study, performed the coding and content analysis, and drafted the manuscript. DM helped to conceive the study, participated in the study design and helped to review the manuscript. KM helped to conceive the study, participated in the study design and helped to review the manuscript. All authors read and approved the final manuscript.
Background
There is a growing recognition that many issues in public health are highly complex and can be best understood through a systems lens, one that connects the health and well-being of humans with the larger ecosystem. For example, shifting our focus towards the environment has helped us to connect the emergence of a zoonotic virus in East Asia with human encroachment upon wild areas, or the
E. coli
outbreak in Walkerton with climatic conditions and an overburdened municipal water authority [
1
].
Two approaches, One Health and Ecosystem Approaches to Health, can help us to better understand these intricate and complex connections. Although One Health and EcoHealth are closely related, they have arisen from different traditions and can also be applied in very different trajectories. One Health examines issues at the intersection of human, animal and environmental health, and is "dedicated to improving the lives of all species - human and animal - through the integration of human medicine, veterinary medicine and environmental science" [
2
]. This approach can be traced to early thinkers such as William Osler, Calvin Schwabe and Rudolf Virchow, who recognized the close relationship between the worlds of human and veterinary medicine [
3
]. Conservationists further contributed to this movement through the "Manhattan Principles" which links the health of humans and domestic animals with the health of ecosystems [
4
]. Consequently, the One Health movement places a strong focus on areas such as zoonotic disease epidemiology and surveillance, biomedical research in comparative medicine and greater collaboration between the medical, veterinary, public health and environmental science communities [
2
].
Ecosystem Approaches to Health (EcoHealth) has developed within the same family of holistic approaches as One Health. In comparison to One Health, EcoHealth adopts a much broader perspective of health and is informed by diverse fields including natural resource management, health geography, systems sciences, philosophy and public health. EcoHealth has also been heavily shaped by the sustainable development movement of the 1980s. The seminal Brundtland Report of 1987 espoused key principles such as social justice, participation, and equity – both inter-generational and intra-generational [
5
]. These principles and the holistic spirit of the Brundtland Report, inform much of current EcoHealth thinking and practice.
One of the first documented uses of an EcoHealth approach was by the Great Lakes Research Advisory Board in 1978. Their report to the International Joint Commission drew attention to the diverse and complex interactions between the Great lakes and its surrounding social and ecological systems [
6
]. Additional research in ecological systems and complex systems theory, have led to a greater understanding of adaptive management, resilience and nested systems [
7
] – all important concepts in EcoHealth.
Thus a diversity of concepts, frameworks and philosophies has found a home within the EcoHealth community. For EcoHealth practitioners, the "integration of many diverse and often differing perspectives" can lead to a richer understanding of health in socio-ecological systems [
8
].
However the immense scope of this approach can create a challenge in arriving at a singular, concise definition of EcoHealth. One definition offered by Charron [
9
], sees EcoHealth as the recognition that "health and well-being are the result of complex and dynamic interactions between determinants, and between people, social and economic conditions, and ecosystems" and that EcoHealth "goes beyond prevailing biomedical or epidemiological approaches to health research".
One Health, EcoHealth and related holistic perspectives about health, appear to hold great promise for tackling many modern public health dilemmas. Not surprisingly, a number of major health bodies are exploring these approaches, including the International Development Research Centre (IDRC) [
10
], Public Health Agency of Canada [
11
], the World Health Organization, the United Nations System Influenza Coordination, and the Food and Agriculture Organization [
12
]. In addition, EcoHealth was recognized as a 2010 Population and Public Health Research Milestone by the Canadian Institutes of Health Research, the Institute of Population and Public Health, and the Canadian Public Health Association. In their awards profile of EcoHealth, Webb et al. [
13
] declare that these approaches
"
"represent an important and timely paradigm shift. Simultaneously and systematically embracing environmental sustainability, transdisciplinarity, social justice and gender equity, and stakeholder participation provides a pathway, not only to understand complex problems in public health but also to translate that knowledge into effective policy and action at the local, national and global levels."
"
Despite this significant amount of domestic and international support, recognition of One Health and EcoHealth in the public health sphere is still relatively recent. This is in contrast to the long history of the holistic philosophies which actually underlie these approaches - within public health as well as other disciplines such as environmental management and international development studies. Still, clues to the influence of these approaches can be found within the ever-expanding scope of public health practice. For instance, issues around the built environment, food systems, zoonotic disease and climate change, are examples of 'wicked problems' [
14
]–complex challenges for which there are no simple uni-disciplinary solutions. Understanding problems of this nature necessitates involving a diverse group of public health actors including individuals, communities, organizations, professional bodies, and institutions from the state, civil society and private domains.
Studying the work of this diverse group of public health actors might reveal a broad acceptance and level of understanding of the holistic principles which are foundational to One Health and EcoHealth. Moreover lessons learned from public health actors in these domains could hold valuable insights into how these philosophies can be translated into tangible public health programs and practices.
The goal of this study is to characterize: a) how actors in the public health sphere are influenced by the holistic principles underlying One Health and EcoHealth; b) what barriers and/or support systems these actors encountered in applying these holistic ideas; and c) what lessons could be learned from their experiences. Understanding and reflecting upon the experiences of public health actors in Ontario may hold important lessons as to how we can close the gap between One Health and EcoHealth theory and public health practice.
Methods
Study setting
Located in the central-east region of Canada, Ontario is the most populous province or territory in the country. The province's 13 million citizens mainly reside along the Great Lakes region in Southern Ontario. Public health responsibility formally resides among 36 public health units distributed across the province. The responsibilities and activities of these health units are developed around the Ontario Public Health Standards [
15
] and Protocols, a series of guidelines published by the provincial Ministry of Health and Long-term Care. These guiding documents outline expectations for the province's health units in meeting the mandatory health programs and services described in the Health Protection and Promotion Act [
16
].
Development of semi-structured interview
A semi-structured interview was used to better understand the experiences of public health actors with integrative approaches around health and the environment. This interview was developed around three key areas:
1)
Organizational identity and network (addressing ideas around fitting into the larger public health system, and on engaging stakeholders and communities);
2)
Human health and the environment (trying to understand how the relationship between health and the environment is understood by participants, how it is reflected in their programming, and what support systems and/or barriers they have encountered); and
3)
Organizational working practices (addressing concepts such as the identification and prioritization of public health problems, knowledge translation and knowledge exchange).
After preliminary development, the interview was evaluated and refined through three rounds of pre-testing. The questions used in the interview guide are included in Table 
1
.
Q.

Main Questions

Additional Questions

Clarifying Questions / Prompts

1.

Describe your organization, its mandate, and responsibilities

2.

Who (what population/community) is the focus of your activities?

3.

Is there a larger system that your community is a part of?

How does the work of your organization fit into this larger system?

What are the links? How do they connect in a public health context?

4.

Who are the stakeholders in your community?

How do you identify these stakeholders?

5.

Are there unique or marginalized groups within your community?

6.

Are they represented in your programming? Why or why not?

7.

How does your organization work with stakeholders?

Are stakeholders directly involved with any aspect of your work?

Communication, direct involvement, program development, conducting research/running programs, analysis/evaluation or dissemination

8.

Are your stakeholders directly represented within your organization?

If so, how?

Structurally (peer researchers, board membership, etc.) or through your programs (directly engage stakeholders, represent interests)?

9.

Are there any barriers to working with stakeholders?

How does your organization try to overcome these barriers?

10.

How do you define "health"?

How do you define "health" in your community?

Are there other definitions of health in your community?

11.

How do you define the environment of your community?

What are/Are there links between your community and the environment?

12.

Do you believe that the health of your community is linked to its environment?

If so, how?

Is this reflected in your programming?

13.

How do you define a "healthy" environment?

14.

Do you believe that the health of your community is linked to

the health

of its environment?

If so, how?

15.

Is this reflected in your programming?

Why or why not? If not, what are the barriers to doing so?

16.

How do you measure health (of your community and the environment)?

17.

How do you know if you've improved the health of your community?

Their environment?

18.

Are your perspectives on the connection between environment and the health of your community, shared by your partners?

Your community?

19.

If so, how are your programs/policies supported by your partners? By your community?

20.

If not, what are the barriers towards a shared understanding?

Can you elaborate or give specific examples?

21.

In the context of the health and the environment, is there an individual / policy / program / organization that has shaped the practices of your organization?

22.

Can you identify a model of good public health practice with respect to health and the environment?

23.

How are public health problems first identified by your organization?

How are they prioritized?

24.

When developing your programs and policies, what types of evidence do you collect?

How do you collect this evidence?

For example, scientific/formal literature, expert-driven, community level, local or individual knowledge

How do you prioritize evidence?

25.

What are the challenges to integrating evidence into your programming?

26.

Who is involved in developing programs and policies?

Individuals? A team approach? If a team, who would typically make up this team?

27.

Do team members have different perspectives on the links between human health and the environment? Do you incorporate perspectives from outside the organization? If so, how?

From individuals, from the community, other groups?

28.

How do you reconcile conflicting perspectives or pieces of evidence?

29.

How do you disseminate or share your work? With whom is your work shared?

30.

Are your programs and policies adaptive? If so, how?

Responsive to changing environments?

31.

At what scale (temporal or spatial or otherwise) are your policies and programs developed?
Identification and recruitment of participants
Participants in this study were identified through a mixture of snowball sampling and convenience sampling. The bulk of the study participants were identified from the 2011 Ontario Public Health Conference, as well as Public Health Ontario's Public Health Research, Education and Development project. Finally the OPHLA Custom Search Engine [
17
] for searching public health units was also used. A variety of search terms such as "ecosystem AND health", "holistic AND health", "environment AND health", "one health", "ecohealth" and "one world one health" were entered into this search engine.
Using this search strategy, we identified participants dealing with complex public health issues at the intersection of health and the environment.
Throughout this process, there was a strong commitment towards seeking out stories and lessons from outside the traditional public health sphere. Ten key informants from within the broad public health sphere were recruited into this study. Participants were not selected by any prior knowledge or awareness of either One Health or EcoHealth. Rather, participants were selected if the study authors believed their experiences could hold valuable insights around health and the environment.
The ten participants included in this study were recruited from a number of diverse sectors, jurisdictions and fields. These participants represented a wide range of perspectives including infectious and zoonotic disease, food systems, urban agriculture, environmental health and community health. Four participants were recruited from local public health units, two were from municipal organizations, and the remaining four came from a provincial agency, a federal agency, a health research centre and a First Nations health advisory group.
Participant interviews
After recruitment, each participant was administered a 60 minute semi-structured interview using the previously described interview guide. Interviews were either conducted in person or over the phone. Each interview was digitally recorded and transcribed. Transcripts were sent to the study participants for review and editing.
Qualitative content analysis
Interview transcripts went through an iterative coding process using a word processing software (Microsoft Word, Microsoft Corporation, Redmond, WA). Over three iterations, a coding list was developed and refined, while text references from the transcripts were simultaneously analyzed and coded appropriately (Table 
2
). Finally content analysis was performed on coded transcripts using qualitative data analysis software (NVivo 9, QSR International Pty Ltd., Australia). Qualitative content analysis was wholly performed by the primary author of this study.
Table 2
Coding guide and sample coded text
Code

Definition

Sample Text

Barriers

Challenges or obstacles encountered by the participant

"I think it can be overwhelming to think about how much you have to bring in to solving a problem"

Crossing Sectors and Silos

Practices or approaches that cross boundaries/jurisdictions of sectors, organizations, or other silos

"I would say that each project has a core group of stakeholders – that group of stakeholders is rarely within the context of one discipline or one sector"

Environment

Discussion of the environment - defining it, environmental health issues, its connection to public health

"

It's kind of a systems focus on how changing one piece changes all of those nested hierarchies of environments that are sitting within each other"

Equity

Discussion of issues of equity especially around health

"Photovoice was a really powerful way of hearing the most vulnerable within our community. And really engaging them as well. Not just hearing them but helping them to develop skills and advocacy"

Governance

Discussion of current and possible models of governance, and their implications to public health

"So there are a lot of times, as a community our hands are tied […] So sometimes we can't do anything because of bureaucracy"

Health

Discussion of health - defining it, important health issues

"if we're focusing on human health and well-being, often we forget about broader ecosystem and ecological issues […] sustainability issues, energy"

Important Need

An identified need or important issue for public health practice

"a real recognition that we need to reach out to stakeholders and other jurisdictions if we have a broader systems based approach and learn how to work with them and learn how to bring them into the tent"

Indicators

Discussion around measurement tools or indicators for health

"People across North America have been struggling with this idea about how do you develop indicators for a so-called healthy food system or community food security

"

Methods

Discussion of innovative or interesting approaches in public health

"deliberative policy analysis […] it's the idea that through reflection and deliberation on policy issues, we actually develop some policy learning and that's what can move change forward"

Participatory Approaches

Discussion of participatory approaches in public health practice. Also includes peer research, community-based research, community engagement and community involvement.

"Community engagement - how do we have those conversations with community members for them to understand and be a part of this process?"

Perspectives, Context

Discussion of other perspectives or other contexts, and their role in public health.

"What we're really trying to do is to have those sectors that we haven't traditionally partnered with. I think traditionally […] we've had like-minded people at the table and so those people who have a different point of view from us, not necessarily are we hearing their voices"

Support System

Support systems or facilitators for the work of the participant.

"There's been lots of support definitely within the community"

Sustainability

Discussion of sustainability, self-sustaining systems, or visioning for the future.

"So what are we doing to our biophysical environment both in terms of resource use, resource extraction? So how much are we consuming that we are taking away from future generations?"

Systems Thinking

Consideration of smaller/larger systems, drawing connections, recognizing nested scales

"a broader understanding that if you're thinking from an ecosystem perspective, if you're changing something in any of those environments, it's going to affect what's happening in the others"

Inter- or Transdisciplinary Practices

Practices which engage multiple disciplines and/or transcends disciplinary thinking to explore different types of knowledge and ways of knowing

"It's a wide variety of evidence. It's qualitative and quantitative. It's peer-reviewed literature but also policy literature […], it includes stakeholder perspectives on the issue, it includes gathering evidence about the experience of jurisdictions

"
Confidentiality
All data collected from participants were kept anonymous. An alpha-numeric coding system was applied to study data and stored under password-protected files at Public Health Ontario.
Ethics approval
This study was conducted as part of the Public Health Practicum course for the Master of Public Health program at the University of Guelph. This study was approved by the Research Ethics Board of the University of Guelph (Protocol #11MY036) and was also assessed to fall under the research mandate of Public Health Ontario. Additional ethics approval by research ethics boards associated with any specific study participants were also received.
Results and discussion
During the interview sessions, participants reflected upon a number of concepts around holistic and integrative practices surrounding health, the environment, and systems thinking. Participants were also able to ground these discussions by drawing connections to their experiences in public health and how these ideas may have shaped their work. From these discussions, ten transcripts totalling 48,398 words were coded under fifteen different codes (Table 
2
).
Following categorization under these 15 codes, content analysis was performed in interview data. This analysis revealed a number of insights arising from all of these discussions which could be grouped under four major themes:
1.
Health, the environment and systems
3.
Making connections, forming bridges and closing gaps
The following section describes the ideas and discussions captured under these themes, and examines their relationship to core principles of One Health and EcoHealth practice.
Study limitations
Although the ten interviews provided some rich insights and important lessons around EcoHealth and One Health in public health practice in Ontario, the limited size and scope of the study should be taken into consideration. A more comprehensive study would engage additional perspectives across the broad public health sphere. A larger sample size could also allow for further analysis such as making thematic comparisons between participants from different levels of government, or between different areas within public health. Finally, a larger study with multiple coders could calculate measures such as intercoder agreement to increase the study's validity [
23
]. Given the limited sample size, the findings of this study are not meant to be generalized across the entire public health sphere in Ontario. Rather the aim of this study was to explore lessons and insights from the experiences of some public health actors in Ontario, with regards to holistic and integrative approaches connecting health and the environment.
Conclusions
One Health and EcoHealth are still relatively unknown within the public health sphere. Indeed during the recruitment process, it was noted that many individuals (including the study participants) were either completely unfamiliar or had only a vague understanding of these approaches. However, during these interviews, the study participants discussed and reflected upon ideas heavily couched within One Health and EcoHealth thinking.
Participants approached the concepts of health and the environment through multiple lenses, and also viewed them as shifting and contextual ideas. They spoke of the strong multi-dimensional connections between health and the larger ecosystem, and talked about ways that these connections were manifested in their policies and programming. Participants spoke of concepts such as equity, sustainability, and considering the larger system involved in their work. Interestingly, these key ideas and values are also enshrined as core principles of EcoHealth work [
9
].
Along with the strong shades of One Health and EcoHealth thinking which emerged from the interviews, there were also a number of important discussions around barriers and support systems for these approaches. For example, governance and models of collaboration were identified as key factors that could either hinder or facilitate holistic and integrative public health practices. In order for public health actors to work collaboratively within systems, a number of structural and organizational processes such as data sharing agreements will need to be developed. Although many participants highly valued the perspectives offered by systems approaches, participants greatly emphasized the need to develop indicators or measures of success when working in systems.
Both One Health and EcoHealth have received a host of impressive accolades and endorsements, for offering a unique understanding of health: one that is pluralistic, equitable and sustainable; one that engages individuals and organizations across sectors, disciplines and knowledge cultures; and one which promises to improve not only the health of people but also of the larger ecosystem in which they live in. Importantly, both these approaches have also received their fair share of criticisms as well. Skeptics often attack One Health and EcoHealth for demanding too much: their goals are too idealistic and too lofty, their resource requirements are too costly, and their expectations of successful cross-sectoral partnerships are too high. In an era of government cutbacks and budgetary cost-cutting, and in a field where siloed thinking is far too common, these are important concerns to consider.
Still, there seems to be hope for these types of ideas in public health. Despite the limited scope of the study, the rich data from all the interviews seem to indicate that there is an inclusive space, for at least some aspects of One Health and EcoHealth to flourish. Within academia and among the EcoHealth and One Health communities, there is often much debate as to the scope and boundaries of each approach. Given the strong similarities in their philosophies and principles, clearly articulating where one approach ends and the other begins is challenging. Certainly there is merit in better defining EcoHealth and One Health, and how they can complement each other in understanding issues at the human-animal-environment interface. This may be especially important both for pedagogical purposes and for increasing awareness among public health actors, of the value of these approaches in tackling complex public health issues.
In this study, many of the participants lacked a strong familiarity with One Health or EcoHealth. But as previously described, the participants' thoughts, values and experiences were heavily imbued with core principles of these approaches. This may indicate that One Health and EcoHealth concepts may themselves be 'emergent properties' within the public health sphere. In other words, in the absence of academia espousing these principles or governments mandating these 'new' approaches to public health practice, these ideas may have already germinated of their own accord. It is unclear how these ideas may grow and develop within the next stage of their journey but no doubt, they will have strong implications for the future practice of public health.
Acknowledgements
Special acknowledgements must be given to all the study participants for generously donating their thoughtful insights and experiences for this study. This project was supervised by Dr. Scott McEwen (University of Guelph). This study was funded and supported by Public Health Ontario.
Additional thanks are due to Kim Barker, Anna Chu, Ray Copes, Vica Dang, Catherine Filejski, Shawna Gutfreund, Lydia Henderson, Gabriella Mallia, Vi Nguyen, Beata Pach, Michelle Policarpio, Stephanie Shendale, Angela Smith, Malcolm Weir, Don Willison and Ian Young.
This article is published under license to BioMed Central Ltd. This is an Open Access article distributed under the terms of the Creative Commons Attribution License (
http://​creativecommons.​org/​licenses/​by/​2.​0
), which permits unrestricted use, distribution, and reproduction in any medium, provided the original work is properly cited.
Competing interests
The authors declare that they have no competing interests.
Authors' contributions
ZL participated in the study design, conducted the study, performed the coding and content analysis, and drafted the manuscript. DM helped to conceive the study, participated in the study design and helped to review the manuscript. KM helped to conceive the study, participated in the study design and helped to review the manuscript. All authors read and approved the final manuscript.