23.07.2018 | Original Article | Ausgabe 3/2019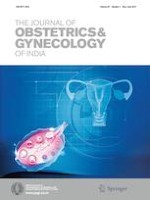 One-Year Follow-Up of Women with Severe Acute Maternal Morbidity (SAMM): A Cohort Study
Zeitschrift:
Autoren:

Shobha A. Alluvala, Nuzhat Aziz, Ashwin Tumkur, Hari K. Boorugu
Wichtige Hinweise
Shobha A. Alluvala is an obstetrician at Fernandez Hospital. Dr. Nuzhat Aziz is a consultant obstetrician and gynaecologist at Fernandez Hospital. Ashwin Tumkur is a consultant interventional cardiologist at Fernandez Hospital. Hari K. Boorugu is a consultant physician at Fernandez Hospital.
Abstract
Background
Some women experience unforeseen complications during pregnancy and childbirth, which may be life threatening; their survival depends on intensive support and timely interventions. The aim of this study was to assess the long-term prevalence of adverse health conditions and their impact on quality of life in women who had severe acute maternal morbidity (SAMM).
Methods
This is a prospective cohort study comprising 43 women with SAMM during 2015 (exposure group) and 43 women who had an uneventful pregnancy and delivery (non-exposure group) during the same study period. Those who consented were given an additional follow-up date for free medical health check at 1 year.
Results
The incidence of SAMM during study period was 8.6/1000 births. There were five deaths in the exposure group. Adverse health events were seen in 30 (78.94%) out of 38 survivors. Abnormal lipid profile, thrombocytopenia, cardiac diastolic dysfunction, amenorrhoea, Sheehan and Asherman syndrome were major findings in the exposed group. Four (10.52%) women required re-admission, and eight (20.05%) required additional procedures to confirm screening abnormalities. The exposure group had higher mean scores on the EPDS scale, incidence of suicidal thoughts and poorer performance in the WHOQOL BREF psychological domain.
Conclusion
Health programmes need to focus on maternal health, provide medical treatment and psychological support for a longer duration than the traditional 6 weeks postpartum in women who experience SAMM.