01.12.2015 | Research article | Ausgabe 1/2015 Open Access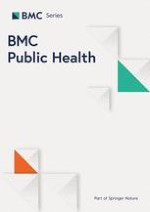 Open and Calm – A randomized controlled trial evaluating a public stress reduction program in Denmark
Zeitschrift:
Autoren:

Christian G. Jensen, Jon Lansner, Anders Petersen, Signe A. Vangkilde, Signe P. Ringkøbing, Vibe G. Frokjaer, Dea Adamsen, Gitte M. Knudsen, John W. Denninger, Steen G. Hasselbalch
Wichtige Hinweise
Electronic supplementary material
The online version of this article (doi:
10.​1186/​s12889-015-2588-2
) contains supplementary material, which is available to authorized users.
Competing interests
The OC program is now implemented on a larger scale in the City of Copenhagen, which benefits the first author (CGJ), who is now partly funded as a director of this implementation. GMK has received honoraria as a consultant for H. Lundbeck A/S, as a member of the steering group for Brain Prize. She is also on the advisory board for the Kristian G. Jebsen Foundation and a field editor for Int J Neuropsychopharm. John W. Denninger holds a position at the Benson-Henry Institute for Mind Body Medicine at Massachusetts General Hospital, which is paid by patients and their insurers for running the SMART-3RP and related relaxation/mindfulness clinical programs, markets related products such as books, DVDs, CDs and the like, and holds a patent pending (PCT/US2012/049539 filed August 3, 2012) entitled "Quantitative Genomics of the Relaxation Response." He also receives support for investigator-initiated studies from Basis/Intel and Onyx/Amgen. The other authors declared no competing interests.
Authors' contributions
CGJ conceived of the study, was the main developer behind the intervention and principal in conducting the statistical analyses and writing the manuscript. JL participated in designing the online intervention elements, and conducted 40 % of the tests sessions, and participated in the statistical analyses of the visual test and the writing of the manuscript. AP and SAV participated in programming, analyzing, and interpreting the visual test, and in writing the manuscript. SPR conducted 60 % of the test sessions and participated in coordination of participants, and in writing the manuscript. VGF headed the collection, analyses, and interpretation of cortisol data and participated in writing the manuscript. DA headed the collection, analyses, and determination of genotypical variations. GMK and SGH participated in designing the study, analyzing all types of data, and writing the manuscript, and SGH performed the randomizations. JD participated in developing the intervention, planning and supervising the study, and writing the manuscript. All authors read and approved the final manuscript.
Abstract
Background
Prolonged psychological stress is a risk factor for illness and constitutes an increasing public health challenge creating a need to develop public interventions specifically targeting stress and promoting mental health. The present randomized controlled trial evaluated health effects of a novel program: Relaxation-Response-based Mental Health Promotion (RR-MHP).
Methods
The multimodal, meditation-based course was publicly entitled "Open and Calm" (OC) because it consistently trained relaxed and receptive ("Open") attention, and consciously non-intervening ("Calm") witnessing, in two standardized formats (individual or group) over nine weeks. Seventy-two participants who complained to their general practitioner about reduced daily functioning due to prolonged stress or who responded to an online health survey on stress were randomly assigned to OC formats or treatment as usual, involving e.g., unstandardized consultations with their general practitioner. Outcomes included perceived stress, depressive symptoms, quality of life, sleep disturbances, mental health, salivary cortisol, and visual perception. Control variables comprised a genetic stress-resiliency factor (serotonergic transporter genotype; 5-HTTLPR), demographics, personality, self-reported inattentiveness, and course format.
Results
Intent-to-treat analyses showed significantly larger improvements in OC than in controls on all outcomes. Treatment effects on self-reported outcomes were sustained after 3 months and were not related to age, gender, education, or course format. The dropout rate was only 6 %.
Conclusions
The standardized OC program reduced stress and improved mental health for a period of 3 months. Further testing of the OC program for public mental health promotion and reduction of stress-related illnesses is therefore warranted. A larger implementation is in progress.
Trial registration: ClinicalTrials.gov.: NCT02140307. Registered May 14 2014.