01.12.2015 | Research article | Ausgabe 1/2015 Open Access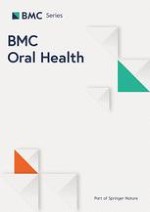 Osteogenic differentiation of dental pulp stem cells under the influence of three different materials
Zeitschrift:
Autoren:

Sumaiah A. Ajlan, Nahid Y. Ashri, Abdullah M. Aldahmash, May S. Alnbaheen
Wichtige Hinweise
Competing interest
The authors declare that they have no competing interests.
Authors contributions
SA participated in different aspects of laboratory studies including cell characterization, and material application, in addition to preparing of the primary draft for this paper. NA helped in the development of the main research idea, prepared the basic study design, and provided critical review for whole paper writing. Additionally, she arranged for obtaining the dental test materials. AD provided general technical support especially in cell characterization and differentiation analysis, in addition to his role in getting all basic laboratory materials. MN have helped in cellular osteogenic and adipogenic differentiation studies, and supervised the writing of the technical part of the study (materials and methods). All authors read and approved the final manuscript.
Abstract
Background
Regeneration of periodontal tissues is a major goal of periodontal therapy. Dental pulp stem cells (DPSCs) show mesenchymal cell properties with the potential for dental tissue engineering. Enamel matrix derivative (EMD) and platelet-derived growth factor (PDGF) are examples of materials that act as signaling molecules to enhance periodontal regeneration. Mineral trioxide aggregate (MTA) has been proven to be biocompatible and appears to have some osteoconductive properties. The objective of this study was to evaluate the effects of EMD, MTA, and PDGF on DPSC osteogenic differentiation.
Methods
Human DPSCs were cultured in medium containing EMD, MTA, or PDGF. Control groups were also established. Evaluation of the achieved osteogenesis was carried out by computer analysis of alkaline phosphatase (ALP)-stained chambers, and spectrophotometric analysis of alizarin red S-stained mineralized nodules.
Results
EMD significantly increased the amounts of ALP expression and mineralization compared with all other groups (
P
 < 0.05). Meanwhile, MTA gave variable results with slight increases in certain differentiation parameters, and PDGF showed no significant increase in the achieved differentiation.
Conclusions
EMD showed a very strong osteogenic ability compared with PDGF and MTA, and the present results provide support for its use in periodontal regeneration.