01.12.2017 | Research article | Ausgabe 1/2017 Open Access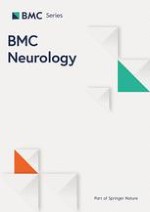 Outcome of neurological early rehabilitation patients carrying multi-drug resistant bacteria: results from a German multi-center study
Zeitschrift:
Autoren:

J. D. Rollnik, M. Bertram, C. Bucka, M. Hartwich, M. Jöbges, G. Ketter, B. Leineweber, M. Mertl-Rötzer, D. A. Nowak, T. Platz, K. Scheidtmann, R. Thomas, F. von Rosen, C. W. Wallesch, H. Woldag, P. Peschel, J. Mehrholz, M. Pohl
Abstract
Background
Colonization or infection with multi-drug resistant (MDR) bacteria is considered detrimental to the outcome of neurological and neurosurgical early rehabilitation patients.
Methods
In a German multi-center study, 754 neurological early rehabilitation patients were enrolled and and reviewed in respect to MDR status, length of stay (LOS) and the following outcome variables: Barthel Index (BI), Early Rehabilitation Index (ERI), Glasgow Outcome Score Extended (GOSE), Coma Remission Scale (CRS), Functional Ambulation Categories (FAC).
Results
The mean age of the study population was 68.0 ± 14.8 years. Upon admission, the following prevalence for MDRs was observed: MRSA (methicillin resistant staphylococcus aureus) 7.0% (53/754), ESBL- (extended spectrum beta-lactamase) producing bacteria strains 12.6% (95/754), VRE (vancomycin resistant enterococci) 2.8% (21/754). Patients colonized or infected with MDR bacteria (MDR+) were significantly more frequently diagnosed with a critical illness polyneuropathy – CIP – than non-colonized (MDR-) patients: 29.0% vs. 14.8%. In addition, they were more frequently mechanically ventilated (MDR+: 55/138, 39.9%; MDR- 137/616, 22.2%). MDR+ patients were referred to rehabilitation earlier, had a longer LOS in early rehabilitation, lower BI on admission and at discharge, lower ERI on admission and lower CRS at discharge than MDR- patients. There was a highly significant correlation of the BI upon admission with the BI at discharge (r
s
 = 0.492,
p
 < 0.001). GOSE at discharge differed significantly between both groups (
χ
2
-test,
p
 < 0.01). Perhaps of greatest importance, mortality among MDR+ was higher in comparison to MDR- (18.1% vs. 7.6%).
Conclusions
The outcome of neurological early rehabilitation patients colonized or infected with MDR bacteria including MRSA or ESBL producing strains is significantly poorer than by non-colonized patients. There is some evidence that the poor outcome could be related to the higher morbidity and lower functional status upon admission.