01.12.2017 | Research article | Ausgabe 1/2017 Open Access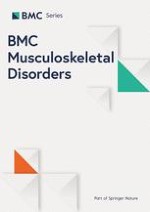 Outcomes of arthroscopic debridement of isolated Ligamentum Teres tears using the iHOT-33
Zeitschrift:
Autoren:

Nicholas Pergaminelis, Jesse Renouf, Camdon Fary, Oren Tirosh, Phong Tran
Abstract
Background
Tears of the Ligamentum Teres are a common cause of groin pain. Tears of the ligament frequently co-exist alongside other bony or labral intra-articular hip lesions, which are also treated at the time of arthroscopy. For this reason, it is often difficult to assess the effect that debridement alone has on improving patient pain and function. This study aims to assess the short-term outcomes of arthroscopic debridement of isolated Ligamentum Teres tears using a validated patient-reported outcome score – the International Hip Outcome Tool (iHOT-33).
Methods
A retrospective review was performed of 35 patients (37 hips) who had an isolated Ligamentum Teres tear treated with arthroscopic radiofrequency debridement between September 2012 and September 2015. Patients with concomitant intra-articular hip pathology (femoroacetabular impingement, labral lesions, hip dysplasia) were excluded from the study. All patients completed the iHOT-33 questionnaire pre-operatively and post-operatively. The mean age was 37.7 years (range 16–67 years) and patients were followed up for a mean period of 17.7 months (range 6–42 months). Thirty-one patients were female and 4 were male.
Results
Thirty-seven isolated partial tears were managed with arthroscopic radiofrequency debridement. At follow up, the mean iHOT-33 score improved from 26.9 pre-operatively to 48.0 post-operatively, representing a mean improvement of 21.1 (
p
 < 0.001). The minimum clinically important difference of the iHOT-33 is 6.1 points. Significant improvements were noted in all four sub-sections of the iHOT-33.
Conclusion
Arthroscopic radiofrequency debridement of isolated Ligamentum Teres tears provides short-term benefit in the majority of patients, including significant improvement in sporting function.