01.12.2014 | Research | Ausgabe 1/2014 Open Access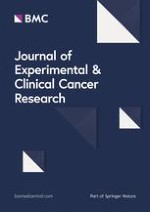 p38α MAPK-mediated induction and interaction of FOXO3a and p53 contribute to the inhibited-growth and induced-apoptosis of human lung adenocarcinoma cells by berberine
Zeitschrift:
Autoren:

Fang Zheng, Qin Tang, JingJing Wu, ShunYu Zhao, ZhanYang Liang, Liuning Li, WanYin Wu, Swei Hann
Wichtige Hinweise
Electronic supplementary material
The online version of this article (doi:
10.​1186/​1756-9966-33-36
) contains supplementary material, which is available to authorized users.
Competing interests
The authors declare that they have no competing interests.
Authors' contributions
SH is fully responsible for the study designing, experiment adjustment and drafting the manuscript. FZ performed most of the experiments involved. QT carried out transfection assays and some protein measurement by Western blot and statistical analysis. SYZ conducted the densitometry, statistical analysis and participated in coordination manuscript. JJW executed the MTT assays, FOXO3a overexpression experiments and statistical analysis. ZYL fulfilled MTT and Western Blot analysis. LLL and WYW coordinated and provided important suggestions including some agents, and critical read the manuscript. All authors read and approved the final manuscript.
Abstract
Background
Berberine (BBR), a component from traditional Chinese medicine, has been shown to possess anti-tumor activity against a wide spectrum of cancer cells including human lung cancer, but the detailed mechanism underlining this has not been well elucidated.
Methods
In this study, the effect of berberine on cell growth and apoptosis were assessed by MTT, flow cytometry and Hoechst 33258 staining assays. The phosphorylation of p38 MAPK and ERK1/2, and expressions of p38 MAPK isoforms α and β, total ERK1/2, p53, FOXO3a and p21 protein were evaluated by Western Blot analysis. Silencing of p38 MAPK isoform α and β, p53, FOXO3a and p21 were performed by siRNA methods. Exogenous expression of FOXO3a was carried out by electroporated transfection assays.
Results
We showed that BBR significantly inhibited growth and induced cell cycle arrest of non small cell lung cancer (NSCLC) cells in the G0/G1 phase in a dose-dependent manner. Furthermore, we found that BBR increased phosphorylation of p38 MAPK and ERK1/2 in a time-dependent and induced protein expression of tumor suppressor p53 and transcription factor FOXO3a in a dose-dependent fashion. The specific inhibitor of p38 MAPK (SB203580), and silencing of p38α MAPK by small interfering RNAs (siRNAs), but not ERK1/2 inhibitor (PD98059) blocked the stimulatory effects of BBR on protein expression of p53 and FOXO3a. Interestingly, inhibition of p53 using one specific inhibitor (Pifithrin-α) and silencing of p53 using siRNAs overcome the inhibitory effect of BBR on cell growth. Silencing of FOXO3a appeared to attenuate the effect of BBR on p53 expression, cell proliferation and apoptosis. Furthermore, BBR induces the protein expression of cell cycle inhibitor p21 (CIP1/WAF1), which was not observed in cells silencing of p53 or FOXO3α gene. Intriguingly, exogenous expression of FOXO3a enhanced the expression of p21 (CIP1/WAF1) and strengthened BBR-induced apoptosis.
Conclusion
Our results show that BBR inhibits proliferation and induces apoptosis of NSCLC cells through activation of p38α MAPK signaling pathway, followed by induction of the protein expression of p53 and FOXO3a. The latter contribute to the BBR-increased p21 (CIP1/WAF1) protein expression. The exogenous FOXO3a, interaction and mutually exclusive events of p53 and FOXO3a augment the overall response of BBR.