01.12.2018 | Review article | Ausgabe 1/2018 Open Access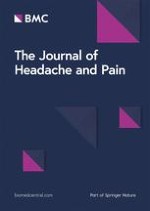 PACAP and its receptors in cranial arteries and mast cells
Zeitschrift:
Autoren:

Inger Jansen-Olesen, Sara Hougaard Pedersen
Abstract
Background
In migraineurs pituitary adenylate cyclase activating peptide1–38 (PACAP1–38) is a potent migraine provoking substance and the accompanying long lasting flushing suggests degranulation of mast cells. Infusion of the closely related vasoactive intestinal peptide (VIP) either induces headache or flushing. This implicates the pituitary adenylate cyclase activating peptide type I receptor (PAC1) to be involved in the pathophysiology of PACAP1–38 provoked headaches. Here we review studies characterizing the effects of mainly PACAP but also of VIP on cerebral and meningeal arteries and mast cells.
Discussion
PACAP1–38, PACAP1–27 and VIP dilate cerebral and meningeal arteries from several species including man. In rat cerebral and meningeal arteries the dilation seems to be mediated preferably via vasoactive intestinal peptide receptor type 1 (VPAC1) receptors while, in human, middle meningeal artery dilation induced via vasoactive intestinal peptide receptor type 2 (VPAC2) receptors cannot be ruled out. PACAP1–38 is a strong degranulator of peritoneal and dural mast cells while PACAP1–27 and VIP only have weak effects. More detailed characterization studies suggest that mast cell degranulation is not mediated via the known receptors for PACAP1–38 but rather via a still unknown receptor coupled to phospholipase C.
Conclusion
It is suggested that PACAP1–38 might induce migraine via degranulation of dural mast cells via a yet unknown receptor.