01.12.2012 | Research | Ausgabe 1/2012 Open Access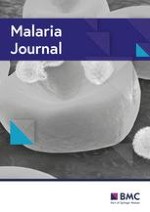 Parasites and vectors carry no passport: how to fund cross-border and regional efforts to achieve malaria elimination
Zeitschrift:
Autoren:

Cara Smith Gueye, Alexandra Teng, Kelvin Kinyua, Frank Wafula, Roly Gosling, David McCoy
Wichtige Hinweise
Electronic supplementary material
The online version of this article (doi:
10.​1186/​1475-2875-11-344
) contains supplementary material, which is available to authorized users.
Competing interests
CSG is a Program Coordinator and RG is Lead of the Malaria Elimination Initiative at the UCSF Global Health Group, which is funded by the Bill & Melinda Gates Foundation. DM, KK, and FW are supported by Aidspan.org. AET received funding for this project from the UCSF Dean's Summer Research Fellowship.
Abstract
Background
Tremendous progress has been made in the last ten years in reducing morbidity and mortality caused by malaria, in part because of increases in global funding for malaria control and elimination. Today, many countries are striving for malaria elimination. However, a major challenge is the neglect of cross-border and regional initiatives in malaria control and elimination. This paper seeks to better understand Global Fund support for multi-country initiatives.
Methods
Documents and proposals were extracted and reviewed from two main sources, the Global Fund website and Aidspan.org. Documents and reports from the Global Fund Technical Review Panel, Board, and Secretariat documents such as guidelines and proposal templates were reviewed to establish the type of policies enacted and guidance provided from the Global Fund on multi-country initiatives and applications. From reviewing this information, the researchers created 29 variables according to eight dimensions to use in a review of Round 10 applications. All Round 10 multi-country applications (for HIV, malaria and tuberculosis) and all malaria multi-country applications (6) from Rounds 1 – 10 were extracted from the Global Fund website. A blind review was conducted of Round 10 applications using the 29 variables as a framework, followed by a review of four of the six successful malaria multi-country grant applications from Rounds 1 – 10.
Findings
During Rounds 3 – 10 of the Global Fund, only 5.8% of grants submitted were for multi-country initiatives. Out of 83 multi-country proposals submitted, 25.3% were approved by the Technical Review Panel (TRP) for funding, compared to 44.9% of single-country applications. The majority of approved multi-country applications were for HIV (76.2%), followed by malaria (19.0%), then tuberculosis (4.8%). TRP recommendations resulted in improvements to application forms, although guidance was generally vague. The in-depth review of Round 10 multi-country proposals showed that applicants described their projects in one of two ways: a regional 'network approach' by which benefits are derived from economies of scale or from enhanced opportunities for mutual support and learning or the development of common policies and approaches; or a 'cross-border' approach for enabling activities to be more effectively delivered towards border-crossing populations or vectors. In Round 10, only those with a 'network approach' were recommended for funding. The Global Fund has only ever approved six malaria multi-country applications. Four approved applications stated strong arguments for a multi-country initiative, combining both 'cross-border' and 'network' approaches.
Conclusion
With the cancellation of Round 11 and the proposal that the Global Fund adopt a more targeted and strategic approach to funding, the time is opportune for the Global Fund to develop a clear consensus about the key factors and criteria for funding malaria specific multi-country initiatives. This study found that currently there was a lack of guidance on the key features that a successful multi-country proposal needs to be approved and that applications directed towards the 'network' approach were most successful in Round 10. This type of multi-country proposal may favour other diseases such as HIV, whereas the need for malaria control and elimination is different, focusing on cross-border coordination and delivery of interventions to specific groups. The Global Fund should seek to address these issues and give better guidance to countries and regions and investigate disease-specific calls for multi-country and regional applications.