01.12.2015 | Research article | Ausgabe 1/2015 Open Access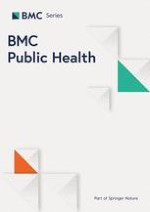 Parent and child perceptions of school-based obesity prevention in England: a qualitative study
Zeitschrift:
Autoren:

Joanne L. Clarke, Tania L. Griffin, Emma R. Lancashire, Peymane Adab, Jayne M. Parry, Miranda J. Pallan, on behalf of the WAVES study trial investigators
Wichtige Hinweise
Competing interests
The authors declare that they have no competing interests.
Authors' contributions
The study was designed by all authors. Data collection was performed by JC and TG. The main data analysis was performed by JC and TG, with MP adding guidance on methodology. JC, TG, EL, MP and PA contributed to the final identification of themes. PA, MP and EL provided supervision throughout. The first draft of the paper was written by JC and TG. All authors provided critical input and revisions for all further drafts. All authors have read and approved the final manuscript.
Authors' information
WAVES study trial investigators and collaborators
University of Birmingham: Peymane Adab (Professor of Public Health and Chief Investigator), Tim Barrett (Professor of Paediatrics), KK Cheng (Professor of Epidemiology), Amanda Daley (NIHR Senior Research Fellow), Jonathan J Deeks (Professor of Biostatistics), Joan L Duda (Professor of Sport and Exercise Psychology), Emma Frew (Senior Lecturer in Health Economics), Paramjit Gill (Clinical Reader in Primary Care Research), Karla Hemming (Senior Lecturer in Medical Statistics), Miranda Pallan (Clinical Research Fellow), Jayne Parry (Professor of Policy and Public Health). University of Cambridge, Cambridge MRC Epidemiology Unit / Norwegian School of Sports Sciences: Ulf Ekelund (Professor of Physical Activity Epidemiology and Public Health / Senior Investigator Scientist). University of Leeds: Janet E Cade (Professor of Nutritional Epidemiology and Public Health). The University of Edinburgh: Raj Bhopal (Bruce and John Usher Chair in Public Health). Birmingham Community Healthcare NHS Trust: Eleanor McGee (Public Health Nutrition Lead). Birmingham Services for Education: Sandra Passmore (Education Advisor).
Abstract
Background
Schools are key settings for childhood obesity prevention, and the location for many intervention studies. This qualitative study aims to explore parent and child experiences of the WAVES study obesity prevention intervention, in order to gain understanding of the mechanisms by which the intervention results in behaviour change, and provide context to support interpretation of the main trial results.
Methods
Focus groups were held with 30 parents and 62 children (aged 6-7 years) from primary schools in the West Midlands, UK. Data analysis (conducted using NVivo 10) was guided by the Framework Approach.
Results
Three over-arching themes were identified: 'Impact', 'Sustainability' and 'Responsibilities', under which sub-themes were determined. Participants were supportive of the school-based intervention. Parental involvement and the influential role of the teacher were seen as key ingredients for success in promoting consistent messages and empowering some parents to make positive behavioural changes at home. Parents recognised that whilst they held the primary responsibility for obesity prevention in their children, they faced a number of barriers to healthier lifestyles, and agreed that schools have an important role to play.
Conclusions
This study enabled us to better understand aspects of the WAVES study intervention programme that have the potential to initiate positive behaviour changes in families, and indicated that a combination of pathways influenced such changes. Pathways included: increasing capability through improving knowledge and skills of children and parents; increasing motivation through parental empowerment and role modelling; and the direct provision of opportunities to lead healthier lifestyles. Strategies to sustain behaviour changes, and the school role in supporting these, are important considerations.