01.12.2018 | Research | Ausgabe 1/2018 Open Access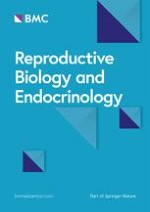 Parental genetic material and oxygen concentration affect hatch dynamics of mouse embryo in vitro
Zeitschrift:
Autoren:

Shaoquan Zhan, Shanbo Cao, Hongzi Du, Yuan Sun, Li Li, Chenhui Ding, Haiyan Zheng, Junjiu Huang
Wichtige Hinweise
Electronic supplementary material
Abstract
Background
Hatching is crucial for mammalian embryo implantation, since difficulties during this process can lead to implantation failure, ectopic pregnancy and consequent infertility. Despite years of intensive researches, how internal and external factors affecting embryo hatch are still largely unclear.
Methods
The effects of parental genetic material and oxygen concentration on hatch process were examined. Fertilized and parthenogenetic mouse preimplantation embryos were cultured in vitro under 5 and 20% oxygen for 120 h. Zona pellucida drilling by Peizo micromanipulation were performed to resemble the breach by sperm penetration.
Results
Firstly, parthenogenetic embryos had similarly high blastocyst developmental efficiency as fertilized embryos, but significantly higher hatch ratio than fertilized embryos in both O
2
concentrations. 5% O
2
reduced the hatch rate of fertilized embryos from 58.2 to 23.8%, but increased that of parthenogenetic embryos from 81.2 to 90.8% significantly. Analogously, 5% O
2
decreased the ratio of
Oct4
-positive cells in fertilized blastocysts, whereas increased that in parthenogenetic blastocysts. Additionally, 5% O
2
increased the total embryonic cell number in both fertilized and parthegenetic embryos, when compared to 20% O
2
, and the total cell number of fertilized embryos was also higher than that of parthegenetic embryos, despite O
2
concentration. Real-time PCR revealed that the expression of key genes involving in MAPK pathway and superoxide dismutase family might contribute to preimplantation development and consequent blastocyst hatch in vitro. Finally, we showed that fertilized and parthenogenetic embryos have diverse hatch dynamics in vitro, although the zona pellucida integrity is not the main reason for their mechanistic differences.
Conclusion
Both parental genetic material and O2 concentration, as the representative of intrinsic and extrinsic factors respectively, have significant impacts on mouse preimplantation development and subsequent hatch dynamics, probably by regulating the gene expression involving in MAPK pathway and superoxide dismutase family to control embryonic cell proliferation and allocation of ICM cells.