01.12.2014 | Research article | Ausgabe 1/2014 Open Access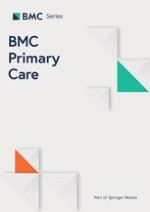 Patient and professional attitudes towards research in general practice: the RepR qualitative study
Zeitschrift:
Wichtige Hinweise
Competing interests
The authors declare that they have no competing interests.
Authors' contributions
JSC and LL had the idea for the study, obtained funding, planned all focus groups and moderated some of the focus group sessions, recruited other moderators, participated as observers, directed the design and analysis of the study, wrote the first draft of the paper, and are the guarantors. JPL conducted some of the focus groups, transcribed some of the verbatim. JSC, LL, JPL, EL contributed to the qualitative analysis, data interpretation, and writing of the article. All authors read and approved the final manuscript.
Abstract
Background
Since the 1990s, professional institutions worldwide have emphasised the need to develop research in general practice to improve the health of the population. The recent creation of professorships in general practice in French Universities should foster research in this field. Our aim was to explore the views of patients and relevant professionals on research in general practice.
Methods
Qualitative study, using the grounded theory approach according to Strauss and Corbin, conducted in 2010 in three French regions. Nine focus groups were run to data saturation, and included 57 participants in four different categories: patients, non-academic GPs, academic GPs, academics in other disciplines.
Results
Most of the participants in the four categories described research in general practice as specific to the population managed and relevant for health care. They considered that its grounding in day-to-day practice enabled pragmatic approaches. The influence of the pharmaceutical industry, rivalries between university disciplines and a possible gap between research and practice were considered as pitfalls. The barriers identified were representations of the medical researcher as a "laboratory worker", the lack of awareness of any research in the discipline, and lack of time and training. While the views of patients and non-academic GPs are mostly focused on professional issues and the views of academics other than GPs on technical issues, academic GPs are in a position to play a role of interface between the universities and general practices.
Conclusions
Although the role of GPs in research is perceived differently by the various protagonists, research in general practice has an undisputed legitimacy in France. Solutions for overcoming the identified barriers include research networks with appropriate resources and training and scientifically sound collaborative research projects, as already implemented in leading countries.