01.12.2018 | Research | Ausgabe 1/2018 Open Access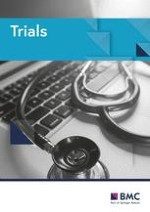 Patient consent to publication and data sharing in industry and NIH-funded clinical trials
Zeitschrift:
Autoren:

O'Mareen Spence, Richie Onwuchekwa Uba, Seongbin Shin, Peter Doshi
Abstract
Background
Participants are recruited into clinical trials under the assumption that the research will contribute to medical knowledge. Therefore, non-publication trials—and, more recently, lack of data sharing—are widely considered to violate the trust of trial participants. Existing practices regarding patient consent to publication and data sharing have not been evaluated. Analyzing informed consent forms (ICFs), we studied what trial participants were told regarding investigators' intention to contribute to medical knowledge, publish trial results, and share de-identified trial data.
Methods
We obtained 98 ICFs of industry-funded pre-marketing trials for all (17) antibiotics approved by the European Medicines Agency and 46 ICFs of publicly funded trials from the National Heart, Lung and Blood Institute Biologic Specimen and Data Repository Information Coordinating Center (BioLINCC) data repository. Three authors independently reviewed ICFs to identify and extract what was stated or implied regarding: (1) publication of results; (2) sharing de-identified data; (3) data ownership; (4) confidentiality of identifiable data; and (5) whether the trial will produce knowledge that offers public benefit. Consensus was obtained from the two reviewers with the greatest overall agreement on all five measures. Disagreements were resolved through discussion among all authors.
Results
Four (3%) trials indicated a commitment to publish trial results; 140 (97%) did not commit to publishing trial results; six (4%) indicated a commitment to share de-identified data with third party researchers. Commitments to share were more common in publicly funded trials than industry-funded trials (7% vs 3%). A total of 103 (72%) ICFs indicated the trials will or may produce knowledge that offers public benefits, while 131 (91%) ICFs left unstated who "owned" trial data; of those with statements, the sponsor always claimed ownership. Patient confidentiality was guaranteed in 137 (95%) trials.
Conclusions
Our results suggest that consent forms rarely disclose investigators' intentions regarding the sharing of de-identified data or publication of trial results.