01.12.2018 | Research | Ausgabe 1/2018 Open Access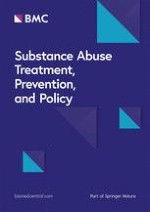 Patient perspectives of transitioning from prescription opioids to heroin and the role of route of administration
Zeitschrift:
Autoren:

Laura B. Monico, Shannon Gwin Mitchell
Abstract
Background
As the availability of prescription opioids decreases and the availability of heroin increases, some prescription opioid users are transitioning to heroin. This study seeks to explore factors associated with respondents' transition from prescription opioid use to heroin.
Methods
In-depth, semi-structured qualitative interviews (
n
 = 20) were conducted with buprenorphine patients in an opioid treatment program. Respondents were predominantly White (
n
 = 13) and male (
n
 = 13), with a range of treatment tenure (4 days to 2 years).
Results
A vast majority of respondents in this study (
n
 = 15) initiated opioid use with either licit (
n
 = 8) or illicit (
n
 = 7) prescription opioids (e.g. hydrocodone, oxycodone, morphine). Of these respondents, all but two transitioned from prescription opioids to heroin (
n
 = 13). For those respondents who transitioned to heroin, most initiated heroin use intranasally (
n
 = 12), after using prescription opioids in the same manner (
n
 = 9), but before using heroin intravenously (
n
 = 9). Respondents attributed this transition between substances to common explanations, such as "it's cheaper" and "the same thing as pills." However, respondents also dispel these myths by describing: 1) heroin quality is always uncertain, often resulting in spending more money over time; 2) dramatic increases in tolerance, resulting in spending more money over time and transitioning to intravenous use; 3) more severe withdrawal symptoms, especially when respondents transitioned to intravenous use.
Conclusions
Understanding how route of administration and common myths shape key transition points for opioid users will allow practitioners to develop effective harm reduction and prevention materials that target individuals already using prescription opioids.