01.12.2017 | Research | Ausgabe 1/2017 Open Access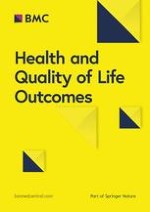 Patient-related outcome of unstable pelvic ring fractures stabilized with a minimal invasive screw-rod system
Zeitschrift:
Autoren:

Maximilian Kerschbaum, Nadine Hausmann, Michael Worlicek, Christian Pfeifer, Michael Nerlich, Paul Schmitz
Abstract
Background
Clinical and radiological outcomes of operatively treated unstable pelvic ring fractures are well documented, whereas little is known about the patient's related outcome. The purpose of this study is to evaluate the patient-reported outcome after minimal invasive treatment of pelvic ring fractures using the SF-36 and EQ-5D medical outcome scores.
Methods
Patients with unstable pelvic ring fractures treated in our trauma department with a minimal invasive screw-rod system between 01/2004 and 12/2014 were included. Next to patient data (sex, age), injury related details (fracture type, additional injuries, Injury Severity Score (ISS)) as well as operation details (method, time to operation, general complications, adverse events associated with the surgical procedure, revision surgery, fracture reduction) were assessed. The patient related outcome was evaluated using the SF-36 and the EQ-5D score.
Results
A total of 105 patients (57 men; 48 women; mean age 56 ± 21 years) were identified as candidates for the study. 60 patients completed the SF-36 and EQ-5D score after a mean follow-up of five years (60.5 months (14-142 months)). Of these patients 77% were multiply injured with a mean ISS of 26 ± 19. Within the respondent group 22% showed type B and 78% type C pelvic ring fractures. In 82% the dorsal pelvic ring fracture was stabilized using a minimally invasive transiliac internal fixator, in 18% an iliolumbar fixation was performed respectively. The mean physical component score of the SF-36 was 37.9 ± 12.0, the mean mental component score was 49.8 ± 12.5. The mean EQ-5D VAS reached 70.5 ± 24.4.
Conclusion
Patients being multiply injured and treated with minimal invasive treated dorsal pelvic ring fractures were suffering more especially concerning physical domains compared to the healthy reference population. Nevertheless, the overall patient-related outcome is comparable to pelvic ring fractures in general.
Trial Registration Number
Clinical Trial Registry University of Regensburg
Z-2017-0878-3
. Registered 22. July 2017. Retrospectively registered.