01.12.2017 | Research article | Ausgabe 1/2017 Open Access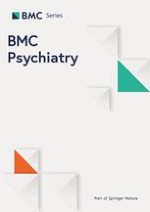 Patients on outpatient commitment orders in Northern Norway
Zeitschrift:
Autoren:

Henriette Riley, Bjørn Straume, Georg Høyer
Abstract
Background
In recent years, an increasing number of countries have introduced outpatient commitment orders (OC), which imply that patients can be subject to compulsory follow-up and treatment while living in the community. However, few studies on how OC is practised have been published.
Method
Retrospective case register study based on medical files of all patients receiving an OC order in 2008–2012. We used a pre/post design, recording the use of inpatient services three years before and three years after for those patients who received their first ever OC order in 2008 and 2009.
Results
A total of 345 OC orders applying to 286 persons were identified in the study period 2008–2012. Incidence and prevalence rates were relatively stable, but decreased during the last years of the study period. For all the 54 patients receiving their first ever OC order in 2008 and 2009, need for treatment was the reason for imposing OC, and all received psychotropic medication. The number of inpatient admissions and inpatient days was greater, while the number of days for each admission was lower three years after the OC order than three years before. The first ever OC lasted under a year for 76% of the patients. Receiving depot medication and follow-up by psychiatrists predicted longer OC durations than such treatment and care by psychologists. Only nine patients were not hospitalized during the three-year follow-up after the first ever OC order.
Conclusion
Patients on first ever OC orders in Northern Norway used inpatient services more after OC orders than before. Further studies are needed to explore whether increased use of inpatient services by OC patients is beneficial or a failure of OC.