01.12.2015 | Research article | Ausgabe 1/2015 Open Access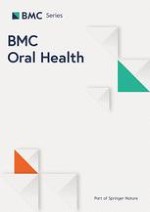 Patients' perception of own efforts versus clinically observed outcomes of non-surgical periodontal therapy in a Norwegian population: an observational study
Zeitschrift:
Autoren:

Jon F Vatne, Per Gjermo, Leiv Sandvik, Hans R Preus
Wichtige Hinweise
Competing interests
The authors declare that they have no competing interests.
Authors' contributions
JFV was the project leader, designed and prepared the questionnaire, mailed questionnaire and received answers; coded and transferred responses from questionnaire to SPSS and EXCEL, drafted the article. PG designed and kept the code book, participated in preparing the questionnaire, transferred all data received from clinic to SPSS and EXCEL, performed primary statistics, participated in drafting the article. LS participated in design and preparing of questionnaire, performed all statistical analyses and participated in drafting the manuscript. HRP conceived of the study and supervised in its design and coordination, participated in preparing the questionnaire, helped to draft the manuscript, performed inclusion and exclusion, information and motivation, and all clinical registrations and follow-up in the clinical intervention study. All authors read and approved the final manuscript.
Abstract
Background
Most periodontal intervention studies have focused on biomedical qualities like change in pocket depth and clinical attachment levels. Very few studies have described patient response in terms of how patients' general lives are affected by disease, treatment, and communication with therapy providers. Thus the aim of the present study was to investigate patient response to systematic periodontal information, motivation and treatment strategy (primary aim) by comparing the patients' perception of own efforts and results with those clinically registered in a trans-sectional, observational study (secondary aim).
Methods
One year after treatment of 184 patients, 152 completed a questionnaire covering aspects of received oral health information and instruction, expectations, communication with the therapeutic team, behavioral change, self-perceived outcomes and satisfaction.
Results
More than 90% of the patients were satisfied with the interaction with the specialist team. 98% were satisfied with the information and instruction they had been given. 84% said that the information had been necessary to make them change their behavior towards better oral hygiene. Pain and discomfort, as well as bleeding were reduced substantially from before to after treatment, and 28 patients reported to have stopped smoking. In all questions regarding well-being there were statistically significant changes towards positive impact following therapy.
Conclusions
Periodontal treatment, including customized information and education on the etiology and pathogenesis, prevention and treatment as well as maintenance of periodontal diseases resulted in a high degree of short- and long term compliance, and very good patient centered outcomes, which again had a positive impact on the patients' satisfaction. The patient centered outcomes correlated mostly with the compared clinical endpoints.