01.12.2015 | Research article | Ausgabe 1/2015 Open Access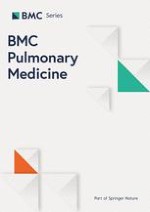 Patients' perspective of barriers and facilitators to taking long-term controller medication for asthma: a novel taxonomy
Zeitschrift:
Autoren:

Sandra Peláez, Alexandrine J Lamontagne, Johanne Collin, Annie Gauthier, Roland M Grad, Lucie Blais, Kim L Lavoie, Simon L Bacon, Pierre Ernst, Hélène Guay, Martha L McKinney, Francine M Ducharme
Wichtige Hinweise
Electronic supplementary material
The online version of this article (doi:
10.​1186/​s12890-015-0044-9
) contains supplementary material, which is available to authorized users.
Competing interests
The authors declare that they have no competing interests.
Authors' contributions
JC, SLB, LB, PE, RMG, KLL, MM, HG, AG, and FMD participated in the conception and design of the study. AJL coordinated the study including organising patient interviews and transcripts of audiotaped interviews. SP contributed to the development of the interview guide, conducted most interviews, analysed the data, took the leadership in the interpretation of data, and drafted the manuscript. AJL, JC, HG, and FMD provided feedback on data analysis and interpretation. All read and approved the final manuscript. FMD conceived the protocol, obtained funding, oversaw the study, and assumes the overall responsibility for it.
Abstract
Background
Although asthma morbidity can be prevented through long-term controller medication, most patients with persistent asthma do not take their daily inhaled corticosteroid. The objective of this study was to gather patients' insights into barriers and facilitators to taking long-term daily inhaled corticosteroids as basis for future knowledge translation interventions.
Methods
We conducted a collective qualitative case study. We interviewed 24 adults, adolescents, or parents of children, with asthma who had received a prescription of long-term inhaled corticosteroids in the previous year. The one-hour face-to-face interviews revolved around patients' perceptions of asthma, use of asthma medications, current self-management, prior changes in self-management, as well as patient-physician relationship. We sought barriers and facilitators to optimal asthma management. Interviews were transcribed verbatim and transcripts were analyzed using a thematic approach.
Results
Patients were aged 2–76 years old and 58% were female. Nine patients were followed by an asthma specialist (pulmonologist or allergist), 13 patients by family doctors or pediatricians, and two patients had no regular follow-up. Barriers and facilitators to long-term daily inhaled corticosteroids were classified into the following loci of responsibility and its corresponding domains: (1) patient (cognition; motivation, attitudes and preferences; practical implementation; and parental support); (2) patient-physician interaction (communication and patient-physician relationship); and (3) health care system (resources and services). Patients recognized that several barriers and facilitators fell within their own responsibility. They also underlined the crucial impact (positive or negative) on their adherence of the quality of patient-physician interaction and health care system accessibility.
Conclusions
We identified a close relationship between reported barriers and facilitators to adherence to long-term daily controller medication for asthma within three loci of responsibility. As such, patients' adherence must be approached as a multi-level phenomenon; moreover, interventions targeting the patient, the patient-physician interaction, and the health care system are recommended. The present study offers a potential taxonomy of barriers and facilitators to adherence to long-term daily inhaled corticosteroids therapy that, once validated, may be used for planning a knowledge translation intervention and may be applicable to other chronic conditions.