01.12.2017 | Research article | Ausgabe 1/2017 Open Access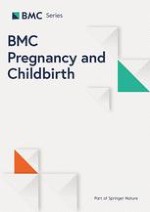 Perceptions and experiences of using a nipple shield among parents and staff – an ethnographic study in neonatal units
Zeitschrift:
Autoren:

Renée Flacking, Fiona Dykes
Abstract
Background
Preterm infants have an immature sucking behavior and the capacity to be exclusively breastfed may be reduced for a period of weeks or months, depending on gestational age. Nipple shields have been used, not only as a device to help mothers with sore nipples, but also to facilitate the infant's latch on to the breast. However, the benefits of using nipple shields have been debated. The aim of this study was to explore perceptions and experiences of using a nipple shield among parents and staff in neonatal units in Sweden and England.
Methods
An ethnographic study was undertaken where observations and interviews were conducted in four neonatal units in Sweden and England. The data were analyzed using a thematic networks analysis.
Result
The global theme was developed and named, 'Nipple shield in a liminal time'. This comprised of two organizing themes: 'Relational breastfeeding' and 'Progression'. 'Relational breastfeeding' was underpinned by the basic themes, 'good enough breast', 'something in between' and 'tranquil moment'. 'Progression' was underpinned by the basic themes, 'learning quicker', 'short-term solution' and 'rescue remedy'. Although breastfeeding was seen primarily as a nutritive transaction, the relational aspects of breastfeeding were of crucial importance. These two organizing themes show the tension between acknowledging the relational aspects of breastfeeding and yet facilitating or supporting the progression of breastfeeding in the period from tube feeding or cup feeding to breastfeeding. It is a liminal time as mothers and their infants are "in between" phases and the outcome, in terms of breastfeeding, is yet to be realized.
Conclusion
This study demonstrates parents' and staffs' perceptions of the nipple shield as a short term solution to help initiation of breastfeeding but also as a barrier between the mother and infant. It is important that the mother and baby's own particular needs are taken into account, in a person-centred way and on an ongoing basis. Furthermore, we need to emphasise the importance of the 'relational' whilst understanding the need for 'progression'. Holding these in balance may be the key to appropriate use of the nipple shield.