01.12.2015 | Research article | Ausgabe 1/2015 Open Access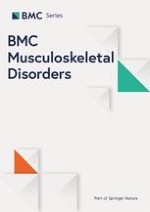 Perioperative stroke in patients undergoing elective spinal surgery: a retrospective analysis using the Japanese diagnosis procedure combination database
Zeitschrift:
Autoren:

Junichi Ohya, Hirotaka Chikuda, Takeshi Oichi, Hiromasa Horiguchi, Katsushi Takeshita, Sakae Tanaka, Hideo Yasunaga
Wichtige Hinweise
Competing interests
Each author certifies that they have no commercial associations that might pose a conflict of interest in connection with the submitted article.
Authors' contributions
JO, HC, KT and ST contributed to the conception and design of the study. JO, HC, TO, HH, and HY contributed to the analysis, and all authors contributed to the interpretation of the results. JO drafted the article; all authors revised it critically and approved the final version submitted for publication. All authors read and approved the final manuscript.
Authors' information
Not Applicable.
Abstract
Background
Although a few studies on perioperative stroke following spinal surgery have been reported, differences in the incidence of perioperative stroke among various surgical procedures have not been determined. The purpose of this retrospective analysis was to investigate the incidence of perioperative stroke during hospitalization in patients undergoing elective spinal surgery, and to examine whether the incidence varied according to the surgical procedure.
Methods
A retrospective analysis of data from the Diagnosis Procedure Combination database, a nationwide administrative impatient database in Japan, identified 167,106 patients who underwent elective spinal surgery during 2007–2012. Patient information extracted included age, sex, preoperative comorbidity, administration of blood transfusion, length of hospitalization, and type of hospital. Clinical outcomes included perioperative stroke during hospitalization, and in-hospital death.
Results
The overall incidence of perioperative stroke was 0.22 % (371/167,106) during hospitalization. A logistic regression model fitted with a generalized estimating equation showed perioperative stroke was associated with advanced age, a history of cardiac disease, an academic institution, and resection of a spinal tumor. Patients who underwent resection of a spinal cord tumor (reference) had a higher risk of stroke compared with those undergoing discectomy (odds ratio (OR), 0.29; 95 % confidence interval (CI), 0.14–0.58;
p
 = 0.001), decompression surgery (OR, 0.44; 95 % CI, 0.26–0.73;
p
 = 0.001), or arthrodesis surgery (OR, 0.55; 95 % CI, 0.34–0.90);
p
 = 0.02). Advanced age (≥80 years; OR, 5.66; 95 % CI, 3.10–10.34;
p
 ≤ 0.001), history of cardiac disease (OR, 1.58; 95 % CI, 1.10–2.26;
p
 = 0.01), diabetes (OR, 1.73; 95 % CI, 1.36–2.20;
p
 ≤ 0.001), hypertension (OR, 1.53; 95 % CI, 1.18–1.98;
p
 = 0.001), cervical spine surgery (OR, 1.44; 95 % CI, 1.09–1.90;
p
 = 0.01), a teaching hospital (OR, 1.36; 95 % CI, 1.01–1.82;
p
 = 0.04), and length of stay (OR, 1.008; 95 % CI, 1.005–1.010;
p
 ≤ 0.001) were also risk factors for perioperative stroke.
Conclusions
Perioperative stroke occurred in 0.22 % of patients undergoing spinal surgery. Resection of a spinal cord tumor was associated with increased risk of perioperative stroke as well as advanced age, comorbidities at admission, cervical spine surgery, surgery in a teaching hospital, and length of stay.