01.12.2014 | Case report | Ausgabe 1/2014 Open Access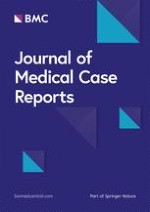 Persistent psychogenic déjà vu: a case report
Zeitschrift:
Autoren:

Christine E Wells, Chris JA Moulin, Paige Ethridge, Nathan A Illman, Emma Davies, Adam Zeman
Wichtige Hinweise
Competing interests
The authors declare that they have no competing interests.
Authors' contributions
CW supervised collection of and analysed the control data and was a major contributor in writing the manuscript. CJAM and NAI conducted the neuropsychological testing with our patient and CJAM was a major contributor to the data analysis and writing the manuscript. PE and ED collected the data from the control participants. AZ conducted the initial assessment of our patient and was a major contributor in writing the manuscript. All authors read and approved the final manuscript.
Abstract
Introduction
Déjà vu is typically a transient mental state in which a novel experience feels highly familiar. Although extensively studied in relation to temporal lobe epilepsy as part of simple partial seizures, déjà vu has been less studied in other clinical populations. A recent review of temporal lobe epilepsy suggested a possible link between clinical levels of anxiety and debilitating déjà vu, indicating further research is required. Here, for the first time in the literature, we present a case study of a young man with anxiety and depersonalisation who reported experiencing persistent and debilitating déjà vu. This report therefore adds to the limited literature on the relationship between anxiety and déjà vu.
Case presentation
A 23-year-old White British man presented with a form of persistent déjà vu in 2010, approximately 3 years since symptom onset. He reported a history of anxiety and experiencing feelings of depersonalisation. Neurological assessment (electroencephalogram and magnetic resonance imaging) did not indicate any abnormalities. We assessed his recognition memory with a task used in patients with dementia who report similar experiences but lack awareness of their falseness.
Conclusions
Our case's memory performance was more conservative than controls but did not indicate a memory deficit. Unlike other patients with chronic déjà vu (for example, in dementia), he is fully aware of the false nature of his déjà vu and this presumably leads to his intact recognition memory performance. We suggest that his persistent déjà vu is psychogenic and conclude that déjà vu should be further studied in psychiatric disorders.