01.12.2018 | Study protocol | Ausgabe 1/2018 Open Access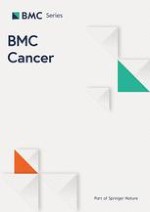 Phase I clinical study of brentuximab vedotin (SGN-35) involving children with recurrent or refractory CD30-positive Hodgkin's lymphoma or systemic anaplastic large cell lymphoma: rationale, design and methods of BV-HLALCL study: study protocol
Zeitschrift:
Autoren:

Masahiro Sekimizu, Akihiro Iguchi, Tetsuya Mori, Yuhki Koga, Akiko Kada, Akiko M. Saito, Keizo Horibe
Abstract
Background
Hodgkin's lymphoma (HL) and anaplastic large-cell lymphoma (ALCL) are the two most common tumors expressing CD30. Internationally, a clinical study that is being conducted involving adults with recurrent or refractory HL or ALCL suggests efficacy of brentuximab vedotin (SGN-35). Pediatric patients should be given medicines that have been appropriately evaluated for their use. In the past, however, new approved drugs have been used for pediatric patients without the confirmation of safety and efficacy in pediatric patients. Therefore, it is important to examine the safety and efficacy of SGN-35 in Japanese children.
Methods
Phase I clinical study of SGN-35 involving children with recurrent or refractory CD30-positive Hodgkin's lymphoma or systemic anaplastic large cell lymphoma (BV-HLALCL study) is being conducted for pediatric patients in order to evaluate the safety, feasibility and preliminary clinical effectiveness of brentuximab vedotin. SGN-35 is intravenously administered on Day 1 of each cycle (21 days/cycle). The dose of SGN-35 is calculated based on the body weight at the baseline. The primary endpoint is dose limiting toxicity and incidence of adverse events. The secondary endpoints are pharmacokinetics, response rate, complete remission rate, response duration, progression-free survival and event-free survival. The reduction rate of tumor will be calculated according to revised response criteria for malignant lymphoma for measurable tumor. Six pediatric patients will be enrolled in this study.
Discussion
This study aims to expand indication of SGN-35 in Japan by assessing its safety and efficacy in pediatric patients.