01.12.2018 | Study protocol | Ausgabe 1/2018 Open Access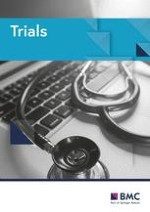 Photobiomodulation versus light-emitting diode (LED) therapy in the treatment of temporomandibular disorder: study protocol for a randomized, controlled clinical trial
Zeitschrift:
Autoren:

Luciana G. Langella, Paula F. C. Silva, Larissa Costa-Santos, Marcela L. L. Gonçalves, Lara J. Motta, Alessandro M. Deana, Kristianne P. S. Fernandes, Raquel A. Mesquita-Ferrari, Sandra Kalil Bussadori
Wichtige Hinweise
Electronic supplementary material
Abstract
Background
Temporomandibular disorder (TMD) is described as a subgroup of orofacial pain with a set of signs and symptoms that involve the temporomandibular joint, masticatory muscles, ears, and neck. TMD can occur unilaterally or bilaterally and approximately 70% of the population is affected with at least one sign. The disorder progresses with orofacial pain, muscle pain involving the masticatory and cervical muscles, joint noises (clicks and pops), joint block, mandibular dysfunction, and headache. The etiology can be abnormal occlusion and/or posture, trauma involving local tissues, repetitive microtrauma, parafunctional habits, and an increase in emotional stress. Studies have demonstrated that phototherapy is an efficient option for the treatment of TMD, leading to improvements in pain and orofacial function.
Methods
The aim of the proposed study is to compare the effects of two sources of photobiomodulation in individuals with TMD. A randomized, controlled, double-blind, clinical trial is proposed, which will involve 80 individuals aged 18–65 years allocated to either a laser group or light-emitting diode (LED) group submitted to 12 sessions of phototherapy. The Research Diagnostic Criteria for TMDs will be used to evaluate all participants. Pain will be measured using the visual analog scale and maximum vertical mandibular movement will be determined with the aid of digital calipers.
Discussion
This study compares the effects of two modalities of laser therapy on the pain and orofacial function of patients with TMD dysfunction. Photobiomodulation and LED therapy are treatment options for reducing the inflammatory process and pain as well as inducing the regeneration of the target tissue.
Trial registration
ClinicalTrials.gov,
NCT03257748
. Registered on 8 August 2017.