01.12.2015 | Research article | Ausgabe 1/2015 Open Access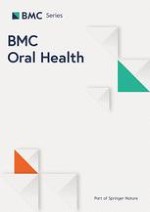 Physical properties and biocompatibility of an injectable calcium-silicate-based root canal sealer:
in vitro

and

in vivo

study
Zeitschrift:
Autoren:

Eun-Su Lim, Young-Bae Park, Young-Sun Kwon, Won-Jun Shon, Kwang-Won Lee, Kyung-San Min
Wichtige Hinweise
Competing interests
The authors declare that they have no competing interests.
Authors' contributions
Min KS, Shon WJ and Lee KW contributed to planning and designing the study, in the data analysis and submission of the manuscript. Lim ES performed most of the laboratory work. Park YB and Kwon YS performed the animal study. All authors have read and approved the final manuscript.
Abstract
Background
The aim of this study was to investigate the physical properties and biological effects of an experimentally developed injectable premixed calcium-silicate root canal sealer (Endoseal) in comparison with mineral trioxide aggregate (MTA) and a resin-based sealer (AHplus).
Methods
The pH, solubility, dimensional change, flow, and radiopacity of the materials were evaluated. Biocompatibility was evaluated on the basis of cell morphology and a viability test using MC3T3-E1 cells. For evaluate inflammatory reaction, the tested sealers were implanted into dorsal subcutaneous connective tissue of Sprague Dawley rats. After 7 days, the implants with the surrounding tissue were retrieved, and histological evaluation was performed.
Results
Endoseal showed high alkalinity similar to that of MTA. The solubility of the tested materials was similar. The dimensional change and flow of Endoseal was significantly higher than that of other materials (
P
 < 0.05). The radiopacity of Endoseal was lower than that of AHplus (
P
 < 0.05). The biocompatibility was similar to those of MTA. Inflammatory reaction of Endoseal was similar with that of MTA, but lower than that of AHplus (
P
 < 0.05).
Conclusions
The present study indicates that Endoseal has favorable physical properties and biocompatibility. Therefore, we suggest that Endoseal has the potential to be used as a predictable root canal sealer.