22.03.2018 | Original Article | Ausgabe 5/2018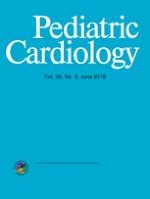 Planar Cell Polarity Signaling in Mammalian Cardiac Morphogenesis
Zeitschrift:
Autoren:

Ding Li, Jianbo Wang
Abstract
The mammalian heart is the first organ to form and is critical for embryonic survival and development. With an occurrence of 1%, congenital heart defects (CHDs) are also the most common birth defects in humans, and major cause of childhood morbidity and mortality (Hoffman and Kaplan in J Am Coll Cardiol 39(12):1890–1900,
2002
; Samanek in Cardiol Young 10(3):179–185,
2000
). Understanding how the heart forms will not only help to determine the etiology and to design diagnostic and therapeutic approaches for CHDs, but may also provide insight into regenerative medicine to repair injured adult hearts. Mammalian heart development requires precise orchestration of growth, differentiation, and morphogenesis to remodel a simple linear heart tube into an intricate, four-chambered heart with properly connected pulmonary artery and aorta, a structural basis for establishing the pulmonary and systemic circulation. Here we will review the recent advance in our understanding of how the planar cell polarity pathway, a highly conserved morphogenetic engine in vertebrates, regulates polarized morphogenetic processes to contribute to both the arterial and venous poles development of the heart.