01.12.2015 | Research article | Ausgabe 1/2015 Open Access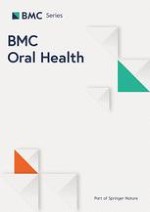 Positive expression of NANOG, mutant p53, and CD44 is directly associated with clinicopathological features and poor prognosis of oral squamous cell carcinoma
Zeitschrift:
Autoren:

Hye-Jin Lee, Young-Hoon Kang, Jong-Sil Lee, June-Ho Byun, Uk-Kyu Kim, Si-Jung Jang, Gyu-Jin Rho, Bong-Wook Park
Wichtige Hinweise
Competing interests
The authors declare that they have no competing interests.
Authors' contributions
HJL and YHK collected and analyzed the patient data and partially contribute in writing the manuscript. JSL evaluated the histological and immunohistochemical results of all tumor specimens. JHB and UKK assisted treatment of the patients and performed patient care. SJJ and GJR mainly conducted the immunohistochemistry for the present study and assisted statistical analysis of the obtained data. BWP performed the patient management, and was a major contributor in writing the manuscript. All authors read and approved the final manuscript.
Abstract
Background
In order to predict long-term prognosis and define individual treatment modalities for patients with oral squamous cell carcinoma (OSCC), more reliable tumor biomarkers are needed during the pretreatment workup period. The present study aimed to identify more reliable immunohistochemical tumor prognostic markers in the pretreatment biopsy specimens of patients with OSCC.
Methods
We selected 57 patients who were diagnosed with primary OSCC through histopathological analysis. Pretreatment biopsy specimens were immunohistochemically analyzed for the transcription factor NANOG, cancer stem cell marker CD44, and mutant tumor protein 53 (mutant p53). The immunostaining patterns were assessed for their association with the clinicopathological features of OSCC and overall survival rates.
Results
Late tumor stage, positive neck node metastasis, and high-grade differentiation were associated with significantly poorer survival rates. Enhanced expression of NANOG and mutant p53 positivity were significantly associated with clinically late-stage tumors, positive neck node metastasis, histologically high-grade tumors, and poor overall survival rates. OSCCs with strong co-detection of NANOG and mutant p53 were linked to significantly lower survival rates than those with both weak NANOG expression and p53 negativity. Increased expression of CD44 had a limited correlation with unfavorable clinicopathological features.
Conclusion
High expression of NANOG and positive expression of mutant p53 in the pretreatment biopsy specimens of patients with OSCC were associated with poor survival rates and unfavorable clinicopathological features. These results demonstrate that NANOG, mutant p53, and CD44 could be used as immunohistochemical markers in the pretreatment specimens of OSCC. In particular, analysis for co-expression of NANOG and mutant p53 should be made highly available as a tool for prognosis and selecting individual treatment modalities.