01.06.2014 | Forensic Medicine | Ausgabe 6/2014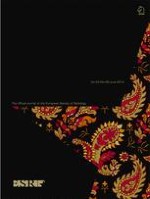 Post-mortem whole body computed tomography of opioid (heroin and methadone) fatalities: frequent findings and comparison to autopsy
Zeitschrift:
Autoren:

Sebastian Winklhofer, Eddie Surer, Garyfalia Ampanozi, Thomas Ruder, Paul Stolzmann, Marina Elliott, Andrea Oestreich, Thomas Kraemer, Michael Thali, Hatem Alkadhi, Wolf Schweitzer
Abstract
Objective
To investigate frequent findings in cases of fatal opioid intoxication in whole-body post-mortem computed tomography (PMCT).
Methods
PMCT of 55 cases in which heroin and/or methadone had been found responsible for death were retrospectively evaluated (study group), and were compared with PMCT images of an age- and sex-matched control group. Imaging results were compared with conventional autopsy.
Results
The most common findings in the study group were: pulmonary oedema (95 %), aspiration (66 %), distended urinary bladder (42 %), cerebral oedema (49 %), pulmonary emphysema (38 %) and fatty liver disease (36 %). These PMCT findings occurred significantly more often in the study group than in the control group (
p
 < 0.05). The combination of lung oedema, brain oedema and distended urinary bladder was seen in 26 % of the cases in the study group but never in the control group (0 %). This triad, as indicator of opioid-related deaths, had a specificity of 100 %, as confirmed by autopsy and toxicological analysis.
Conclusions
Frequent findings in cases of fatal opioid intoxication were demonstrated. The triad of brain oedema, lung oedema and a distended urinary bladder on PMCT was highly specific for drug-associated cases of death.
Key Points
•
Frequent findings in cases of fatal opioid intoxication were investigated
.
•
Lung oedema
,
brain oedema and full urinary bladder represent a highly specific constellation
.
•
This combination of findings in post
-
mortem CT should raise suspicion of intoxication
.