01.12.2018 | Research article | Ausgabe 1/2018 Open Access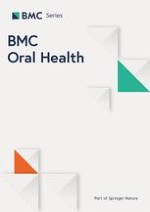 Postoperative dental morbidity in children following dental treatment under general anesthesia
Zeitschrift:
Autoren:

Yu-Hsuan Hu, Aileen Tsai, Li-Wei Ou-Yang, Li-Chuan Chuang, Pei-Ching Chang
Abstract
Background
General anesthesia has been widely used in pediatric dentistry in recent years. However, there remain concerns about potential postoperative dental morbidity. The goal of this study was to identify the frequency of postoperative dental morbidity and factors associated with such morbidity in children.
Methods
From March 2012 to February 2013, physically and mentally healthy children receiving dental treatment under general anesthesia at the Department of Pediatric Dentistry of the Chang Gung Memorial Hospital in Taiwan were recruited. This was a prospective and observational study with different time evaluations based on structured questionnaires and interviews. Information on the patient demographics, anesthesia and dental treatment performed, and postoperative dental morbidity was collected and analyzed. Correlations between the study variables and postoperative morbidity were analyzed based on the Pearson's chi-square test. Correlations between the study variables and the scale of postoperative dental pain were analyzed using the Mann-Whitney U test.
Results
Fifty-six pediatric patients participated in this study, with an average age of 3.34 ± 1.66 years (ranging from 1 to 8 years). Eighty-two percent of study participants reported postoperative dental pain, and 23% experienced postoperative dental bleeding. Both dental pain and bleeding subsided 3 days after the surgery. Dental pain was significantly associated with the total number of teeth treated, while dental bleeding, with the presence of teeth extracted. Patients' gender, age, preoperative dental pain, ASA classification, anesthesia time, and duration of the operation were not associated with postoperative dental morbidity.
Conclusion
Dental pain was a more common postoperative dental morbidity than bleeding. The periods when parents reported more pain in their children were the day of the operation (immediately after the procedure) followed by 1 day and 3 days after the treatment.