01.12.2017 | Research article | Ausgabe 1/2017 Open Access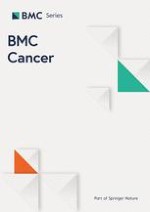 Potential mechanisms of resistance to venetoclax and strategies to circumvent it
Zeitschrift:
Autoren:

Stephen K. Tahir, Morey L. Smith, Paul Hessler, Lisa Roberts Rapp, Kenneth B. Idler, Chang H. Park, Joel D. Leverson, Lloyd T. Lam
Wichtige Hinweise
Electronic supplementary material
The online version of this article (doi:
10.​1186/​s12885-017-3383-5
) contains supplementary material, which is available to authorized users.
Abstract
Background
Venetoclax (ABT-199), a first-in-class orally bioavailable BCL-2-selective inhibitor, was recently approved by the FDA for use in patients with 17p-deleted chronic lymphocytic leukemia who have received prior therapy. It is also being evaluated in numerous clinical trials for treating patients with various hematologic malignancies. As with any targeted cancer therapy, it is critically important to identify potential mechanisms of resistance, both for patient stratification and developing strategies to overcome resistance, either before it develops or as it emerges.
Methods
In order to gain a more comprehensive insight into the nature of venetoclax resistance mechanisms, we evaluated the changes in the BCL-2 family members at the genetic and expression levels in seven different venetoclax-resistant derived leukemia and lymphoma cell lines.
Results
Gene and protein expression analyses identified a number of different alterations in the expression of pro- and anti-apoptotic BCL-2 family members. In the resistant derived cells, an increase in either or both the anti-apoptotic proteins BCL-XL or MCL-1, which are not targeted by venetoclax was observed, and either concomitant or exclusive with a decrease in one or more pro-apoptotic proteins. In addition, mutational analysis also revealed a mutation in the BH3 binding groove (F104L) that could potentially interfere with venetoclax-binding. Not all changes may be causally related to venetoclax resistance and may only be an epiphenomenon. For resistant cell lines showing elevations in BCL-XL or MCL-1, strong synergistic cell killing was observed when venetoclax was combined with either BCL-XL- or MCL-1-selective inhibitors, respectively. This highlights the importance of BCL-XL- and MCL-1 as causally contributing to venetoclax resistance.
Conclusions
Overall our study identified numerous changes in multiple resistant lines; the changes were neither mutually exclusive nor universal across the cell lines tested, thus exemplifying the complexity and heterogeneity of potential resistance mechanisms. Identifying and evaluating their contribution has important implications for both patient selection and the rational development of strategies to overcome resistance.