01.12.2018 | Study protocol | Ausgabe 1/2018 Open Access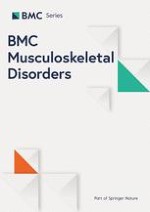 POWIFF- Prospective study of wrist internal fixation of fracture: A protocol for a single centre, superiority, randomised controlled trial to study the efficacy of the VRP (2.0) distal radius plate (Austofix) versus the VA-LCP (Depuy-Synthes) for distal radius fractures
Zeitschrift:
Autoren:

V. D. Varghese, Peter Smitham, Stuart Howell, Suzanne Edwards, Mark Rickman
Wichtige Hinweise
Electronic supplementary material
Abstract
Background
Distal radial fractures are one of the most common orthopaedic cases that present to the A&E department. Surgical intervention is warranted in displaced intraarticular fractures and fractures with more than the recommended angulation or shortening, and is most commonly treated with volarly placed fixed angle locking plates. The aim of this study is to determine and compare the efficacy of two different plates for surgical treatment of distal radius fractures. The VRP 2.0 is a new plate produced by the Austofix company and this system will be compared against the VA-LP (Variable angle-locking plate) produced by Depuy-Synthes which has been used as the standard treatment device.
Methods and Design
Patients between the ages of 18 and 80 presenting to the Royal Adelaide Hospital with isolated closed distal radial fractures will be invited to participate in this study. A total of 200 patients are required to provide 90% statistical power at a 5% alpha level to detect a difference of 11.5 points on the PRWE (Patient rated Wrist evaluation) score. The primary outcome measure will be the PRWE score while the secondary outcome measures will include the DASH score, EQ5D score, clinical range of movements, grip strength as well as patient perceived return of function at the wrist and time to resumption to work. These will be measured at 6 weeks, 3 months and 12 months. Radiographic indices including the radial tilt, length, volar inclination and plate prominence will also be measured. Complications will be recorded up to 12 months. Post hoc comparisons will be done using paired t tests. An intention to treat and a per protocol analysis will be done to compare the 2 groups.
Discussion
Distal radial fractures are increasingly being treated by internal fixation using volar locking plates. However, there is no prospective study to date comparing one plate against another in terms of outcome and complications. This study could provide more information about the best way to treat these injuries surgically.
Trial registration
The trial is registered with the Australia New Zealand Clinical Trials Registry (ANZCTR). Trial registration date-17/11/2016. Trial registration number-
ACTRN12616001590​459
.