01.12.2019 | Debate | Ausgabe 1/2019 Open Access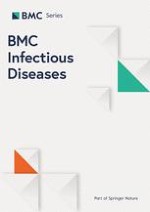 Precision public health to inhibit the contagion of disease and move toward a future in which microbes spread health
Zeitschrift:
Autoren:

David S. Thaler, Michael G. Head, Andrew Horsley
Abbreviations
BSE
Bovine Spongiform Encephalopathy
FACS
Fluorescence Activated Cell Sorting
HVAC
Heating, Ventilation, and Air Conditioning
MERS
Middle East Respiratory Syndrome
SARS
Severe Acute Respiratory Syndrome
VOC
Volitile Organic Compounds
Background public health in the pre and the post antibiotic eras
The antibiotic era began in the 1940's. A trend toward decreasing mortality from infectious diseases began fifty years earlier in the late nineteenth century [
1
]. At least three quarters of the decrease in mortality from infectious disease from 1900 to the present day era appears due to public health measures because antibiotics became significant only in the 1940's (see Fig.
1
). Resistances to antimicrobials are increasingly common and threaten an end of the era of reliable treatment. It is "our wits against their genes" without a clear advantage to the former [
2
]. New antimicrobials will be discovered and developed but new resistances will arise. The continuing power of antimicrobials is at risk and alternatives must be actively considered [
3
,
4
]. Personalized and/or Precision public health could fit under already-existing rubrics of prevention via surveillance and sanitation. Alternatively, these approaches may be considered radical and different enough to suggest Personal and Precision Public Health as including novel elements and emphases.
×
The meaning and scope of the terms Personalized and/or Precision Public Health are a subject of current debate [
5
–
9
]. There is controversy about what Precision Public Health encompasses, how new the parts are, and what value they may or may not have. Some differences in the present article compared to other expositions should be noted. Here we: 1) Emphasize monitoring physical characteristics in 'smart buildings' 2) De-emphasize the contribution of human genomic DNA sequences. As a related remark, susceptibility to infectious diseases is more likely to have a meaningful and robust genetic component in the young than in adult or aged individuals [
10
]. 3) Emphasize finding the optimum granularity. By "granularity" we mean the size, time, or other divisions for which heterogeneity is most meaningful. We hypothesize the individual human being as likely to represent an especially meaningful level of granularity with regard to the microbial environment. 4) Future-oriented scenarios that anticipate Precision Public health promoting the spread of health-promoting microbiomes including, but not limited to, infectious vaccines.
Heterogeneity in biology
Technical innovations that allow higher resolution scrutiny have led to progress- even revolutions- in many subfields of biology. Examples include dividing tissues into cellular subtypes [
11
], single cell expression profiles from defined anatomy, cell types, or developmental lineages [
12
–
14
], and cells themselves fractionated into organelles [
15
]. An analogous revolution in public health might be possible through higher resolution mapping of relevant parameters.
This commentary focuses on technologies for, and the consequences of, increased spatial and temporal resolution of microbiological, chemical, physical, spatial and temporal measurements relevant to public health. There is a "chicken and egg" or "Catch 22" problem in anticipating the benefits of higher-resolution data. This limitation follows from our current ignorance of how heterogeneous the relevant physical and microbiological parameters are. New insights and benefits are likely to be proportional to how much heterogeneity is discovered as a consequence of gains in resolution. To begin research that might crack the chicken and egg problem, one must initially speculate on the relevant heterogeneity. By hypothesis, a relevant unit of heterogeneity to consider for airborne infection will be at the level of each individual human being. The scales at which heterogeneity is hypothesized to exist affect the research programs to search for it. The results will subsequently be used to modify the hypotheses and research program. Heterogeneity will be discussed further in following sections.
The technical means and value of increasing spatial and temporal resolution in other areas of public health, such as ensuring healthy drinking water [
16
] and optimal transformation of sewage [
17
] or compost, [
18
] will not be covered here.
The human exposome is currently defined elsewhere as the sum of an individual's lifetime exposure to microbes and chemicals [
19
]. We suggest that this definition of the human exposome misses vital elements of what matters and the definition could usefully be extended in two related ways: 1) It should explicitly include microbes and chemicals sourced directly from other humans which probably are a major contributor in many circumstances and 2) The exposome should be understood as a reciprocal and interactive process to account for the fact that each individual is both a source and a sink of microbes and chemicals. The current definition of the exposome seems to consign a role to individual humans as passive recipients or victims of their environment. This is a valid way to model parts of the system, including the political system, but it is biologically an incomplete description of the consequences of our being social animals. Individual humans are major microbiological and probably chemical contributors to their immediate environment. Humans in proximity are exposed to each other's microbiomes and chemicals. Some of this is classical epidemiology of infectious disease, such as transmission of human-specific viruses including influenza. Some chemical influences might be classed as behavioral, e.g. cigarette smoke and the experience of second hand smoke. However, it is also plausible that significant chemicals that modify the exposome of self and of others arise via the microbiome or other metabolic sources over which an individual has, at present, no means of knowledge or control.
Mapping what matters for human-relevant microbes and microbiomes
Tang et al. propose more precisely mapping the global epidemiology of non-influenza RNA respiratory viruses, based on the whole genome sequencing of these viruses [
20
]. We are supportive of this and other related large-scale data-mining projects, i.e. with the aim that such efforts yield copious and interpretable data. Information currently undiscovered might also be obtained using a different approach to sampling, particularly air-sampling.
Current air sampling strategies concentrate microbes from larger volumes (liters to hundreds cubic meters) of air into smaller volumes of liquid (either directly or from filters that are extracted) [
21
]. Concentration economizes the use of reagents and may (depending on inhibitors and dilution effects) minimize the frequency of assays that yield no signal. However, vacuum sampling alter airs flow making it a biological instantiation of the Heisenberg uncertainty principle whereby the act of measurement affects the object of measurement. This sampling approach makes a trade-off between sensitivity and localization.
How much heterogeneity is there in the spatial and temporal distribution of microbes in the built environment? Airborne fungi in different rooms vary across seasons in residences [
22
]. The microbial exposure where infants crawl and young children toddle is distinct from that at the level where adults are breathing [
23
,
24
]. In a case study reported in this issue, Tang et al. find that individual samplers on different individuals varied from zero RSV RNA copies to a high of 2778/m
3
. It is currently unknown how much heterogeneity is inside the cubic meter that contains thousands of genomes. At the extremes, the entire viral load could have been confined to one compact particle or, alternatively, it could have been evenly dispersed through the entire volume.
Sequences or detection alone are not the only informational product. The usefulness of spatial and temporal metadata depends on how much they reveal heterogeneity. PCR can now be carried out inside nanoliter or picoliter volumes with many millions carried out in parallel and rare hits separated by Florescence Activated Cell Sorting (FACS) from a majority of negative droplets [
25
]. Single molecule sequencing is becoming routine and molecules can uniquely labeled with barcoded primers. What remains to be invented are ways to combine barcoding with nanodrop assays and single molecule sequencing such that each molecule's sequence or nanoliter drop PCR assay can be linked to its unique metadata. Small droplet assays are likely to decrease background due to contamination of molecular reagents with bacterial DNA [
26
].
Rapid and focused public health actions motivated by precision data could lead to less overall disruption and more efficient prevention [
27
]. For example, if infected animals can be reliably identified, there may be less need to cull larger groups. Individual cattle, pigs and chicken cages are already identified in current agricultural settings to allow the tracing of Bovine Spongiform Encephalopathy (BSE) [
28
]. Globally, approximately 20% of livestock are lost to preventable diseases, costing around USD $2 billion per annum in Africa alone, with much of this loss in low- and lower-middle income settings [
29
]. There is substantial potential for veterinary, human public health and economic benefit.
Toward improved microbial sampling in the built environment
A widely cited survey estimated that most people in the US spend 90% or more of their time either inside buildings or automobiles [
30
]. Similar considerations apply in buildings and more broadly for example ships, subways, and airplanes. Most potentially consequential microbial exposure probably occurs in these venues [
31
]. There are three sources of microbes in buildings [
32
]: a) occupants, i.e. people and other animals if present b) penetration from the outside environment c) growth in/on the structure itself e.g. walls, pipes and on surfaces that are intermittently wet [
33
]. Microbial growth in garbage, among foodstuffs, on furnishings and cloths contributes in some cases [
34
]. The contribution of each source to the medically relevant microbiome is not equally distributed. Most airborne viruses that infect humans spread from other humans although zoonotic transmission in farms and markets should not be overlooked.
Heterogeneity and sampling
The optimum mode of sampling depends on the distribution of targets. If the target is rare and evenly distributed, then gathering as much of the environment as possible into each sample is best. However, if the target is unevenly distributed, then smaller sample sizes may be better so that rare targets are not diluted below the detection threshold. If the environment or reagents also contain inhibitors or decoy targets, then large scale concentration may decrease sensitivity. Taq polymerase and many other reagents contain bacterial DNA that is residual from their production. Assays that use minimal amounts of Taq decrease this background [
26
] and small volumes assays should further help.
For the detection of Biowarfare agents that are normally absent and for which quick, specific, and sensitive detection are paramount, many thousands of liters of air rapidly collected are appropriate [
35
]. On the other hand, to best understand the undisturbed environment the sampling method should be gentle, not itself create additional airflow, and it should be granular. Individual vacuum samplers are an intermediate methodology. They are worn or left near a patient and draw air onto a filter. Depending on the airflow rate they sample a variable-sized environment. The time resolution is typically one to several hours. As currently used the whole filter, which is typically 25 mm in diameter is extracted as a single sample [
36
,
37
].
Insight into heterogeneity of the air might be gained through a modification of the way that the sampling filter is currently processed. Instead of extracting the filter in one piece, suppose it were cut into a number of equal segments that are processed and assayed independently. If most segments are negative but a few contain a strong signal that would be clear indication of heterogeneity in the air volume sampled. This reasoning and experimental design take their inspiration from classic studies that determined the independence of bacterial mutation from its subsequent selection [
38
,
39
].
Individual passive sampling
If spatial and temporal variation are high, then smaller more localized and less mixed samples become relatively advantageous. The mouth and nose are the expected source and the reservoir for most airborne infectious agents. Dilution into the air volume predicts that the concentration of an airborne agent will decrease as a cubic function of distance from its source. Deactivation of viruses in aerosol may lead to a more dramatic drop-off of viable virus. Samplers should be unobtrusive and not alter the sampled environment. The assay of tiny volumes and the ability isolate rare positive samples recommend a new generation of small volume and/or passive samplers.
Clothing is a promising personal environmental sampling site [
40
,
41
] but difficult to standardize. One might build on the clothing idea to design defined samplers optimized for capture and preservation of the microbial and chemical environment. Sampling material might be housed in specially-designed holders, akin to radiation badges. For example, in hospitals, all patients, staff and visitors might wear standardized samplers.
The top of the shoulders appears to offer a minimally obtrusive yet maximally sensitive sampling site. Top-of-the-shoulder samplers would be closer to the mouth and nose than samplers worn as chest badges but relative sensitivity remains to be tested. Epaulettes such as those worn as military insignia might provide design inspiration. These approaches would potentially dovetail with simultaneously tracking movements within the environment of interest, and thus early consideration of the ethical issues and public or user concerns would be critical.
Passive samplers have different characteristics that in some scenarios may make them superior to vacuum-enhanced air sampling: i) if the target distribution is highly heterogenous in space, then source proximity may give the highest signal to noise ratio. ii) the related ability to identify the source with less distortion due to the sampler's altering airflow. Each sampling patch could contain internal standards. Research to design samplers might take inspiration from materials for replica plating of bacteria [
39
,
42
]. There may even be specific overlap of optimal materials such as velveteen (a velvet-like cloth) for capture.
Prospective identification of super-spreaders
Super-spreaders or super-shedders are individuals who disproportionately infect others and may dominate the epidemiology of infectious disease [
43
–
46
]. In some contexts super-spreaders of infectious agents might be identified prospectively by molecular criteria rather than by
post facto
epidemiology [
47
,
48
]. Asymptomatic super-spreaders of airborne infections might be identified as those whose samplers harbor the most signal for the agents in question [
48
]. Super-spreaders or super-shedders have been documented in people and also among cattle and in mouse model systems [
49
,
50
].
There are important unknowns concerning super-spreaders. A study in cattle argues that super-shedding may be time rather than individual dependent, i.e. the same individuals may not be super-spreaders a mere few hours later [
51
]. It is currently unclear- in fact the question appears to be unasked- whether super-spreaders are agent-specific or generalized. By further hypothesis generalized super-spreaders might excrete more of their own DNA as well as that of infectious agents. In this case the detection of spreading potential might be seen in two ways:
i) by the presence of more self-sequences on the individual's samples and ii) by the presence of individual sequence-specific DNA from the sampling of others. The anticipation would be that those who shed either the "wrong", i.e. potential pathogen, or perhaps simply too much, DNA may be considered candidates for a variety of control measures, up to and including confinement.
Rational discussions about policy and human rights should be informed by facts [
52
]. Not all infections spread between individuals are harmful or neutral. Health-positive microbial spreading, e.g. the live attenuated oral polio and rotavirus vaccines, also occurs. Analogous to the way that some individuals are more influential than others in spreading ideas or memes [
53
], some may be more influential in spreading health-promoting microbiomes. If social and environmental transmission of benign and of positively helpful microbiomes turns out to be the case, will it follow the same rules as the spread of detrimental infections? Depending on their resident microbiomes, the same individuals may turn out to be super-spreaders of benign, health-promoting, or harmful microbes.
Toward mapping the 3D topography of relevant variables
In addition to the temperature and humidity information provided by an IoT network of sensors, there is a need for devices that provide portability, remote sensing, and high spatial resolution. These could be used to rapidly assess large areas without having to install an IoT system, monitor targets otherwise difficult to access, or provide the cm- or mm-scale spatial resolution required to localize problem sources.
Public health policymakers
Conclusions
A data-driven dilemma in the future of public health ethics
Acknowledgements
We thank Richard Beckett, Liz Canner, Fiona Doetsch, Amy Pruden, Rebecca Stern, Julian Tang and Martin Täubel for comments, ideas and encouragement, Leslie Greengard for showing us "Minority Report" and the Sloan Foundation for support. The first submitted manuscript was substantially improved through the process of peer review.
Funding
The Alfred P. Sloan Foundation has provided funding and has had no role in the writing or review of this work.
Availability of data and materials
Not applicable.
Ethics approval and consent to participate
Not applicable.
Consent for publication
No permissions required and none were sought.
Competing interests
The authors declare that they have no competing interests.
Publisher's Note
Springer Nature remains neutral with regard to jurisdictional claims in published maps and institutional affiliations.
Open Access
This article is distributed under the terms of the Creative Commons Attribution 4.0 International License (
http://​creativecommons.​org/​licenses/​by/​4.​0/​
), which permits unrestricted use, distribution, and reproduction in any medium, provided you give appropriate credit to the original author(s) and the source, provide a link to the Creative Commons license, and indicate if changes were made. The Creative Commons Public Domain Dedication waiver (
http://​creativecommons.​org/​publicdomain/​zero/​1.​0/​
) applies to the data made available in this article, unless otherwise stated.