30.04.2020 | Review Article | Ausgabe 9/2020 Open Access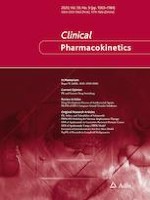 Preclinical Pharmacokinetic/Pharmacodynamic Studies and Clinical Trials in the Drug Development Process of EMA-Approved Antibacterial Agents: A Review
Zeitschrift:
Autoren:

Anselm Jorda, Markus Zeitlinger
Key Points
Results from in vitro and animal pharmacokinetic/pharmacodynamic studies correlate with recommended dosing intervals.
We provide an overview of all European Medicines Agency-approved antibiotics and describe some trends of their development.
We present novel tree diagrams that demonstrate the authorization process at a glance.
1

Introduction

Because of fast-adapting microbes and inadequate usage of antibacterial drugs, new and clinically relevant resistances constitute a major threat to global health [

1

]. Although improvements have been made, bacterial infections remain one of the leading causes of death [

2

]. Therefore, continual and effective development of new antibacterial agents is of utmost importance.
1.1

Authorization Process of Antibacterial Agents in the European Union

The European Medicines Agency (EMA) was founded in 1995 [

3

]. Since then, the process of authorization has been centralized to a large extent in Europe. The centralized authorization procedure is mandatory for new active substances intended for the treatment of cancer, diabetes mellitus, neurodegenerative diseases, immune dysfunctions, and viral diseases (including human immunodeficiency virus). Furthermore, orphan drugs and more advanced medicines (i.e., gene therapy, somatic cell therapy, or tissue-engineered medicines) have to be approved centrally. Other drugs (e.g., antibiotics) undergo a decentralized or national procedure. Because the entire European market is from an economic point of view more attractive than the markets of single-member states, companies seek central approvals of innovative and promising drugs. The national procedure is almost exclusively followed by generics, herbal medicines, and over-the-counter drugs [

4

].

To assure quality, the EMA and its Committee for Medicinal Products for Human Use (CHMP) provide guidelines on what the evaluation of medicinal products should include. In the field of antibacterial agents, guidelines cover microbiological investigations, animal studies, pharmacokinetic/pharmacodynamic (PK/PD) studies, and clinical trials [

5

–

7

].

The EMA publishes the summarized authorization process of every centrally approved medicinal product. Such a scientific review is called a European Public Assessment Report (EPAR). European Public Assessment Reports provide key information on why applications were approved [

8

] and hence provide a considerable summary of the pre-approval development steps of a drug.
1.2

Role of Preclinical Pharmacokinetic/Pharmacodynamic Studies
1.3

Clinical Drug Development

Historically, the US Food and Drug Administration (FDA) divided clinical trials into three phases [

23

] and this pattern is widely followed in other parts of the world including Europe. Phase I studies, including first-in-human studies, aim to assess the human pharmacology in healthy volunteer subjects. Data on safety, tolerability, and pharmacokinetics are gathered. Design and inclusion criteria are not very drug specific. The main focus of phase II trials is on exploring therapeutic efficacy and dose finding. Preferably, enrolled patients have conditions that are related or identical to the sought indications. Phase III studies are designed to provide confirmatory evidence of clinical efficacy and safety [

24

]. In the absence of a licensed standard of care, a superiority trial is requested. Furthermore, specific indications require proof of superiority, even if an approved treatment exists (e.g., acute sinusitis, acute otitis media, and recently also pathogen-related indications with limited treatment options). Otherwise, the evidence of non-inferiority to the standard of care meets the requirements for supporting infection site-specific indications. These indications include amongst others acute bacterial skin and skin structure infections, community-acquired pneumonia (CAP), hospital-acquired pneumonia (HAP), complicated intra-abdominal infections (cIAI), complicated urinary tract infections (cUTI), and uncomplicated urinary tract infections [

5

]. According to the FDA, phase I, II, and III studies involve a magnitude of ten to a hundred, several hundreds, and hundreds to thousands of subjects, respectively [

23

]. However, this scheme is simplified and is not always followed strictly. For example, an approach to evade the rather rigid and cost-ineffective three-phase model is a merge of phase I/II and phase II/III studies [

25

].

The EMA introduced with

Adaptive Pathways

a new tool to accelerate the proceeding accessibility of highly needed drugs by approving them in earlier stages to small and well-defined populations [

26

]. After the withdrawal of big companies from the US antibiotics market as a result of unfavorable financial prospects [

27

], the FDA started the project Generating Antibiotic Incentives Now (GAIN) in 2012, to make the development of new agents more profitable and attractive [

28

].

Phase IV studies are conducted after marketing. The approval for pediatric use is also often obtained after the initial authorization. Therefore, these studies are not further discussed within this review.
1.4

Aims

In this review, we aimed to provide:

1.

a summary of central authorizations of systemic antibacterial substances;

2.

an insight into preclinical PK/PD studies and their role in antimicrobial drug development; and

3.

a new method of presenting and illustrating the road to antibiotic approval at a glance.
2

Methods
2.1

Inclusion and Exclusion Criteria

This review was mainly prepared by extracting data from EPARs. We included systemic antibacterial substances that were authorized by the EMA without any time restriction. The EMA website was screened applying the following filters [

29

]:

1.

"Human" AND "European public assessment reports (EPAR)" AND "Authorised" AND "antibacterials in systemic use";

2.

"Human" AND "European public assessment reports (EPAR)" AND "Authorised" AND "antimycobacterials".

Furthermore, antibiotics approved by the FDA since 2017 but not yet by the EMA were included. Therefore, the Centerwatch website was screened for "FDA approved drugs" in the area "Infections and Infectious Diseases" [

30

]. Only systemic antibacterial substances were selected. The relevant reviews were taken from the FDA access data website [

31

]. The last revision of the websites was on 3 October, 2019. The FDA-approved antibiotics were added as the EMA will potentially authorize them within the next months or years. The last three EMA-approved antibacterial drugs were all previously accepted by the FDA [

32

]. On 4 October, 2019, the EMA published the monthly update of applications for new human medicines and it listed all five FDA-approved antibiotics included in this review [

33

].

Generics and hybrid medicines were excluded because they do not undergo the same authorization process as a novel drug. Missing information in the EPARs was completed, if original publications were found on PubMed and could be identified as the source that the EPAR was referring to with high likelihood. Additionally, we used information from FDA authorization reviews to fill gaps.
2.2

Data Analysis

In this review, different PK/PD targets of the various antibiotics are shown. The impact of PK/PD parameters on dosing frequency is demonstrated by plotting and using the Mann–Whitney

U

test to compare dosing intervals between time- and exposure-dependent agents. Furthermore, information about infection-specific indications and the number of enrolled subjects in phase II and phase III studies are visualized in a bar chart. Innovative tree organization charts present preclinical and clinical pathways to authorization at a glance.
2.3

Applied Software

We performed the statistical analysis using SPSS (SPSS ® Statistics, Version 26.0; IBM, Armonk, NY, USA). The tree organization charts were designed using PowerPoint (Microsoft ® PowerPoint ®, 2019).
3

Results
3.1

Overview of Included Objects

Figure

1

shows the flowchart of the selection process for this review. Overall, 25 antibiotics were identified and 23 included. Tedizolid was assigned to the group of EMA-approved "antibacterials for systemic use", although it was not labeled as one by the EMA website (Pharmacotherapeutic group: "Not yet assigned"). The generic Daptomycin Hospira

®

(daptomycin) and the hybrid medicine Vantobra

®

(inhaled tobramycin) were excluded. Only about half of all authorization reports provided detailed information on the PK/PD targets.
×
Table
1
provides an overview of all drugs including their marketing name, approval date, and class. Out of the 23 medications, four were combination drugs. Marketing authorization holders were determined in accordance with the EMA website. The leading holder was Merck Sharp & Dome with five approved antibacterial drugs. Tetracyclines, carbapenems, and cephalosporins were the top classes with 13% each. Four drugs were inhaled antimicrobial agents.
Table 1
Summary of authorized antibiotics in the past 18 years
| INN | Name | Holder | Approval | Class |
| --- | --- | --- | --- | --- |
| Lefamulin a | Xenleta ® | Nabriva Therapeutics | Aug-19 (FDA) | Pleuromutilins |
| Meropenem-vaborbactam | Vaborem ® d | Menarini Int. Op. Lux SA | Nov-18 | Carbapenems + BLI |
| Omadacycline a | Nuzyra ® | Paratek Pharmaceuticals, Inc | Oct-18 (FDA) | Tetracyclines |
| Eravacycline | Xerava ® | Tetraphase Pharmac. IRL Ltd | Sep-18 | Tetracyclines |
| Plazomicin a | Zemdri ® | Achaogen, Inc | Jul-18 (FDA) | Aminoglycosides |
| Imipenem-Cil-relebactam a | Recarbrio ® | Merck Sharp & Dohme Corp | Jul-18 (FDA) | Carbapenems + BLI |
| Delafloxacin a | Baxdela ® | Melinta Therapeutics, Inc | Jun-17 (FDA) | Fluoroquinolone |
| Ceftazidime-avibactam | Zavicefta ® d | Pfizer Ireland Pharmac | Jun-16 | Cephalosporins + BLI |
| Ceftolozane-tazobactam | Zerbaxa ® | Merck Sharp & Dohme Ltd | Sep-15 | Cephalosporins + BLI |
| Levofloxacin b | Quinsair ® | Horizon Pharma Europe B.V | Mar-15 | Fluoroquinolones |
| Tedizolid | Sivextro ® | Merck Sharp & Dohme B.V | Mar-15 | Oxazolidinones |
| Oritavancin | Orbactiv ® | Menarini Int. Op. Lux SA | Mar-15 | Lipoglycopeptides |
| Dalbavancin | Xydalba ® d | Allergan Pharmac. Int. Ltd | Feb-15 | Lipoglycopeptides |
| Delamanid | Deltyba ® | Otsuka Novel Prod. GmbH | Apr-14 | Antimycobacterials |
| Para-aminosalicylic acid | Granupas ® | Eurocept International B.V | Apr-14 | Antimycobacterials |
| Ceftaroline | Zinforo ® | Pfizer Ireland Pharmac | Aug-12 | Cephalosporins |
| Colistimethate b | Colobreathe ® | Teva B.V | Feb-12 | Polymyxins |
| Tobramycin b | Tobi Podhaler ® | Novartis Europharm Ltd | Jul-11 | Aminoglycosides |
| Aztreonam b | Cayston ® | Gilead Sciences Ireland UC | Sep-09 | Monobactams |
| Tigecycline | Tygacil ® | Pfizer Europe MA EEIG | Apr-06 | Tetracyclines |
| Daptomycin | Cubicin ® | Merck Sharp & Dohme B.V | Jan-06 | Cyclic lipopeptides |
| Ertapenem | Invanz ® | Merck Sharp & Dohme B.V | Apr-02 | Carbapenems |
| Telithromycin c | Ketek ® | Aventis Pharma S.A | Jul-01 | Ketolides |
3.2

Pharmacokinetic/Pharmacodynamic Indices and Targets

Preclinically determined PK/PD targets for achieving stasis, 1-log reduction, and 2-log reduction are shown in Table

2

. The drugs were divided into two groups: exposure- and time-dependent bactericidal profiles. We selected only one exemplary preclinical dataset for each drug. Additionally, data of studies investigating ertapenem [

34

], telithromycin [

35

], and tigecycline [

36

] were included in Table

2

. The PK/PD targets of these three antibiotics were not provided in their marketing authorization documents but were investigated afterwards.

Table 2

Pharmacokinetic/pharmacodynamic (PK/PD) targets for net stasis, a 1-log 10, and a 2-log 10 reduction of colony-forming units
Stasis

1-log 10 kill

2-log 10 kill

Infection model

Pathogen

Antibacterials that showed exposure-dependent killing (PK/PD index: fAUC/MIC)

Dalbavancin

17.6

21

24.3

Murine thigh

Daptomycin

16

29

49.8

Murine thigh

Delafloxacin

9.3

14.3

n/a

Murine thigh

Eravacycline

28

32.6

n/a

Murine thigh

Lefamulin

3.3

7

n/a

Murine thigh

MEM-VBT a

9

38

220

Murine thigh

Omadacycline

n/a

13.6

n/a

Murine lung

Plazomicin

4

13.3

35

Murine lung

Enterob. spp.

Tedizolid

20

34.6

n/a

Murine lung

MSSA/MRSA

Telithromycin d

200

n/a

n/a

Murine thigh

Tigecyclin d

5.8

n/a

n/a

Murine thigh

Antibacterials that showed time-dependent killing (PK/PD index: f%T > MIC)

CAZ-AVI b

40%

50%

75%

Murine thigh

Ceftaroline

26%

33%

45%

Murine thigh

Ertapenem d

19%

n/a

n/a

Murine thigh

TOL-TAZ c

26%

32%

42%

Murine thigh

Enterob. spp.
The targets of combination drugs refer either to the main antibacterial substance (ceftolozane and ceftazidime) or to compound indices. With respect to meropenem-vaborbactam, the EPAR provided the ratio of AUC
24h
of vaborbactam to the MIC of meropenem-vaborbactam (fAUC
vaborbactam
/MIC
meropenem-vaborbactam
) as the PK/PD index. MIC
meropenem-vaborbactam
was defined as the MIC of meropenem in the presence of vaborbactam at 8 mg/L [
20
].
Figure
2
compares recommended dosing intervals between the two groups by using a boxplot. The median (range) values for the time between administrations (hours) of the time-dependent (
n
 = 8) and exposure-dependent (
n
 = 13) groups were 8 (6–24) and 12 (12–24), respectively. Using the non-parametric Mann–Whitney
U
test, intervals were significantly lower in time-dependent agents (
p
 = 0.006). Dalbavancin and oritavancin are single administered drugs and were therefore excluded (both showed exposure-dependent activity). The outlier in the time dependency group was ertapenem.
×
3.3

Protein Binding

Protein bindings ranged from 2% (meropenem) to over 99%. The three antibiotics with the highest binding were delamanid, ertapenem, and dalbavancin with > 99.5%, 94%, and 93%, respectively. According to the EPARs, protein binding was exclusively assessed in vitro. The applied methods were only scarcely described. The scientific review of lefamulin reported a dose-dependent binding range of 73–88% using an equilibrium dialysis. In contrast, pooled clinical data of phase I studies suggested values of 94.5–97.2% with a mean unbound fraction of 3.8%. Ultracentrifugation was used to assess the protein binding of relebactam (22%).
3.4

Epithelial Lining Fluid Penetration

Only two of the five antibiotics approved for CAP provided detailed data regarding lung penetration. Using a bronchoalveolar lavage, lefamulin and omadacycline showed a total AUC ELF/fAUC plasma ratio of 20 and 2.06, respectively.

Ceftazidime-avibactam and meropenem-vaborbactam are both indicated for HAP. The total AUC ELF/fAUC plasma ratios of meropenem and vaborbactam in healthy subjects were 0.65 and 0.79, respectively. With respect to ceftazidime and avibactam, the ratios of total ELF to total plasma concentration were about 0.31 and 0.35, respectively.
3.5

Phase II and III Clinical Trials and Enrolled Subjects

Figure

3

a, b presents the six leading indications in phase II and III clinical trials and the mean number of enrolled subjects. In 14 phase III trials of other acute bacterial skin and skin structure infections, a total of 9059 (mean 647) subjects were included, leading to five authorizations (mean enrolled subjects per indication, 1812). With regard to the mean number of enrolled patients per trial, cIAI and cUTI led in phases II and III, respectively. Trials with

Pseudomonas aeruginosa

infections in patients with cystic fibrosis and CAP involved the fewest subjects. Figure

3

c shows the quantity of authorized antibiotics for each indication. About a third of all antibiotics are approved for the treatment of cIAI (

n

 = 7). Table

3

lists all 11 phase III CAP pivotal trials together with parameters of the sample size calculations and observed study outcomes. Trials including fewer patients were mainly conducted in the early 2000s. The CAP studies of the last 10 years included a mean number of 661 patients. With respect to the sample size calculations, non-inferiority margins with a range from − 15 to − 10% and clinical response rates with a range from 79 to 90% were assumed.
Table 3
Sample size calculation parameters of phase III, community-acquired pneumonia trials
| Antibiotic | Short name of the trial | Publication year | Comparator | Calculated sample size | | Assumed cure rate (%) | Observed cure rate: study drug vs comparator (%) | Non-inferiority margin (%) | Observed difference (95% CI) | Power (%) |
| --- | --- | --- | --- | --- | --- | --- | --- | --- | --- | --- |
| Ceftaroline | | 2011 | Ceftriaxone | | 614 | | 86.6 vs 78.2 | | | |
| Ceftaroline | | 2011 | Ceftriaxone | | 627 | | 82.1 vs 77.2 | | | |
| Ertapenem | | 2002 | Ceftriaxone | | 502 | | 92.4 vs 91.3 | | | |
| Ertapenem | | 2002 | Ceftriaxone | | 364 | | 92.2 vs 93.6 | | | |
| Lefamulin | | 2019 | Moxifloxacin | | 551 | | 86.9 vs 89.4 | | | |
| Lefamulin | | 2019 | Moxifloxacin | | 738 | | 89.7 vs 93.6 | | | |
| Omadacycline | | 2019 | Moxifloxacin | | 774 | | 81.1 vs 82.7 | | | |
| Telithromycin | | 2002 | No comparator | | 240 | | 93.6 | | n/a | |
| Telithromycin | | 2002 | Amoxicillin | | 404 | | 94.6 vs 90.1 | | | |
| Telithromycin | | 2004 | Clarithromycin | | 416 | | 88.3 vs 88.5 | | | |
| Telithromycin | | 2003 | Trovafloxacin | | 204 | | 90 vs 94.2 | | | |
×
3.6

Pathway to Authorization

Figure

4

demonstrates the pathway to approval for selected antibiotics as the evidence for efficacy grows. Each of the four trees stands for one antibiotic. Information was extracted from EPARs. The trees symbolize the timeline starting with preclinical PK/PD studies, followed by phase II and III clinical trials and finally obtaining an approval for site-specific indications (illustrated as green boxes). Boxes delineating phase II and III trials also give information about the time course by providing the study start date and the study duration in months. Omadacycline, as shown in Fig.

4

d, represents a comparable authorization process within the FDA. Despite conducting a phase III trial, it was not indicated for complicated skin and skin structure infections (cSSSI).
×
5

Summary

This is the first publication providing a comprehensive review of the development process of all EMA-approved antibiotics. New potent medications are combination drugs or representatives of known classes. Only the pleuromutilin lefamulin represents a novel class. We confirmed the relevance of animal PK/PD studies and in vitro models by showing the influence of their results on indications and recommended dosing regimens. Moreover, considerably smaller sample sizes were found in clinical trials investigating CAP. This might be related to diagnostic difficulties.

To summarize the relevant steps in the development program of antibacterial agents in a single chart, we designed novel tree diagrams. Different information is presented at a glance, e.g., a different type of preclinical PK/PD study (hollow fiber model), failed indications (cSSSI), and straightforward approvals of the selected drugs.

The demand for new antimicrobial agents will continue. Constant reassessment and optimization of the development process in this field are imperative to provide physicians with a variety of options for the treatment of infectious diseases in a world of increasing antimicrobial resistance.
Acknowledgements
Open access funding provided by Medical University of Vienna.
Compliance with Ethical Standards
Funding
No sources of funding were used to assist with the preparation of this review.
Conflict of interest
Anselm Jorda and Markus Zeitlinger have no conflicts of interest that are directly relevant to the content of this review.
Open Access
This article is licensed under a Creative Commons Attribution-NonCommercial 4.0 International License, which permits any non-commercial use, sharing, adaptation, distribution and reproduction in any medium or format, as long as you give appropriate credit to the original author(s) and the source, provide a link to the Creative Commons licence, and indicate if changes were made. The images or other third party material in this article are included in the article's Creative Commons licence, unless indicated otherwise in a credit line to the material. If material is not included in the article's Creative Commons licence and your intended use is not permitted by statutory regulation or exceeds the permitted use, you will need to obtain permission directly from the copyright holder.To view a copy of this licence, visit
http://​creativecommons.​org/​licenses/​by-nc/​4.​0/​
.