01.12.2015 | Research article | Ausgabe 1/2015 Open Access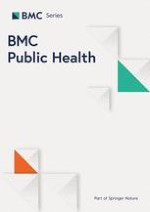 Predictors of early breastfeeding initiation among mothers of children under 24 months of age in rural part of West Ethiopia
Zeitschrift:
Autoren:

Tsedeke Wolde Hailemariam, Emiru Adeba, Alem Sufa
Wichtige Hinweise
Competing interests
The authors declare that they have no competing interests.
Authors' contributions
The authors' responsibilities were as follows: TW designed and supervised the study and ensured quality of the data and made a substantial contribution to the local implementation of the study, and EA & AS assisted in the analysis and interpretation of the data. TW, the corresponding author did the analysis & wrote the manuscript and had the responsibility to submit the manuscript for publication. TW highly participated in revising this paper. All authors read and approved the final manuscript.
Abstract
Background
The World Health Organization recommends initiation of breastfeeding within the first hour after childbirth. In developing countries alone, early initiation of breastfeeding could save as many as 1.45 million lives each year by reducing deaths mainly due to diarrheal disorders and lower respiratory tract infections in children. The current study aimed to determine the rate and the predictors of breastfeeding initiation in East Wollega Zones of West Ethiopia.
Methods
A community-based, cross-sectional study was conducted from April to May 2014 among 594 mothers who had children less than 24 months. Multi stage cluster sampling method was used to select the study population. Eligible mothers were invited to interview using pretested questionnaires to gather data regarding sociodemographics, health-related variables, breastfeeding initiation, and current breastfeeding practices. A multivariable logistic regression analysis was used to identify independent predictors of early initiation of breastfeeding after controlling for confounding variables.
Results
A sample of 593 mothers was included in the study. Breastfeeding was initiated by 83.1 % of mothers within the first hour of childbirth. Being a housewife (AOR (95 % CI) = 2.48 (1.54- 3.99)) and infant received colostrum (AOR (95 % CI) =2.22 (1.08-4.55)) were significant positive predictors for early breastfeeding initiation as revealed by logistic regression. The multivariable logistic regression analysis showed that the mothers who had no radio and/or TV in the household (AOR (95 % CI = 0.55 (0.35-0.88)), were not exposure to health information (AOR (95 % CI) = 0.44 (0.25-0.75)), and infants were provided with prelacteal feeds (AOR (95 % CI)=0.30 (0.14-0.65)) were less likely to initiate breastfeeding.
Conclusions
The rate of timely initiation of breastfeeding was high. Breastfeeding promotion program is essential to encourage the practice of timely initiation of breastfeeding, and reduce the practice of providing prelacteal feeds within three days of life. Thus appropriate health information is vital to boost early initiation of breastfeeding.