01.12.2018 | Review | Ausgabe 1/2018 Open Access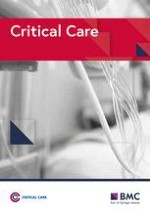 Predictors of health-related quality of life after burn injuries: a systematic review
Zeitschrift:
Autoren:

Inge Spronk, Catherine M. Legemate, Jan Dokter, Nancy E. E. van Loey, Margriet E. van Baar, Suzanne Polinder
Wichtige Hinweise
Electronic supplementary material
Abbreviations
%TBSA
Percentage of total body surface area
BSHS-B
Burn-specific Health Scale-Brief
HRQL
Health-related quality of life
SF-36
Medical Outcome Study Short Form—36 items
QUIPS
Quality in Prognostic Studies
Background
Health-related quality of life (HRQL) is an important outcome measure of burns in both the short- and long-term [
1
,
2
] and is increasingly studied. HRQL is a multidimensional concept that reflects an individual's perception of how a disease affects his/her physical, psychological, and social well-being [
3
–
5
]. Insight into which factors determine HRQL after burns is useful for clinical practice, research, and policy making. Conceptual models have been developed in order to better understand HRQL and the variables that relate to HRQL in general [
3
,
6
–
8
]. According to the revised Wilson and Clearly model for health-related quality of life, HRQL is influenced by individual and environmental characteristics, biological function, symptoms, functional status, and general health perceptions [
3
]. A recent study confirmed that this model is also applicable to burns [
9
].
Burns can have a considerable negative impact on daily activities and on both physical and psychosocial functioning [
10
–
12
]. HRQL domains are often impaired in the short-term. Most domains of HRQL improve in the longer-term, but also in the longer-term some aspects (e.g., physical and emotional role participation) have poor outcomes [
13
–
15
]. Burn injuries are thus associated with a significant physical and psychological burden.
The prediction of an individual's ability to adjust to the consequences of their burn injury is important. Information regarding these predictors may help caregivers in selecting patients who require special attention in rehabilitation and in preparing patient-specific care plans [
16
]. Predictors of HRQL following burns have been examined in individual studies, but predictors of HRQL have not been systematically reviewed in the field of burns. Potential meaningful factors are the patient's age and gender, percentage total body surface area (%TBSA) burned, length of hospital stay, body area affected, time since injury, and psychological impact of burns. However, it is not yet clear which predictive factors are most important [
17
–
20
]. Earlier recent reviews focused on the evolution and relevance of one specific HRQL instrument in burns [
21
], on HRQL outcomes in burns [
19
], and on HRQL instruments used and recovery patterns of HRQL in burns, without studying predictors. Therefore, the aim of the present study is to systematically review predictors of HRQL following burn injuries.
Methods
This systematic review was conducted and is reported in line with the Preferred Reporting Items for Systematic Reviews and Meta-analyses (PRISMA) Statement [
22
] and has been registered on PROSPERO (ID CRD42016048065).
Search strategy and inclusion criteria
The databases Medline, Embase, Web of Science, Cochrane, CINAHL, and Google Scholar were systematically searched using terms covering HRQL and burns (search strategy provided in Additional file
1
) in October 2016. The search strategy was developed in collaboration with an experienced librarian. Original prognostic studies conducted in adult burn patients and focusing on at least one predictor of HRQL after burns were included. Studies had to be published in a peer-reviewed journal and written in English and were required to have used a generic or burn-specific instrument to assess HRQL. Outcomes had to be a regression or correlation coefficient of the relation of a predictor with HRQL. All kinds of predictors were considered.
Selection of studies and data extraction
An experienced librarian performed the systematic search. After removal of duplicates, relevant articles were selected on the basis of title by one researcher (IS). Ten percent of the abstracts were independently evaluated by two researchers (IS and CL). Perfect agreement on inclusion was achieved (Cohen's kappa coefficient = 1); therefore, one researcher evaluated the remaining abstracts (IS) [
23
]. In case of any doubt, a title or abstract was screened by a second researcher. Two researchers (IS and CL) independently performed screening of full text and extraction of data. The screening of these three steps was performed using the above mentioned inclusion criteria.
Data extraction included study characteristics (study type, country, sample size, assessment time points, length of follow-up), patient and burn characteristics (age, gender, hospital length of stay (LOS), %TBSA), details on HRQL instruments (type, number, general burn-specific HRQL, proxy), and predictors (number of predictors assessed, univariable and multivariable predictors, statistical methods). Discrepancies arising from decisions around inclusion or extraction of data were discussed with a third researcher (MvB) until resolved.
Risk of bias
The Quality in Prognostic Studies (QUIPS) tool [
24
] was used to assess the risk of bias of the included studies. Two researchers (IS and CL) independently assessed the risk of bias of the six domains. The domains were rated as either low, moderate, or high risk of bias. A low risk was obtained when all items of a domain were scored as "low risk" [
24
]. A moderate risk was obtained when at least one up to a maximum of half of the items were rated as high or had an unknown risk of bias. A high risk was obtained when more than half of the items were rated as high or had an unknown risk of bias. Disagreements were resolved by discussion with a third researcher (MvB).
Data analysis
First the characteristics and the risk of bias of all studies were tabulated. Then the predictor findings of studies using multivariable analysis were analyzed. Multivariable models were models that included at least two factors to predict HRQL. Predictors were divided into four categories: demographic, environmental, burn-specific, and psychological factors. If it was unclear whether associations were significant (
p
 ≤ 0.05), results could not be included in our analysis. When more than one time point was used, the point closest to the most often used time points in other studies was chosen. Given the heterogeneity of predictors, HRQL instruments, and statistical reporting, meta-analyses could not be conducted. Therefore, a more qualitative approach was used: all predictors of each study were summarized on the basis of their direction and statistical significance [
25
,
26
]. Predictors were scored having no statistically significant association (
p
 > 0.05) with HRQL, a significant association (
p
 ≤ 0.05) with a subscale of the HRQL instrument, or a significant association with the total HRQL instrument. Associations with the total HRQL instrument were weighted more heavily (Table
3
). Due to the wide variety of predictors assessed among the included studies, only those predictors that were studied in more than one study were tabulated (Table
3
). Predictors were considered strong when ≥ 67% of the associations were in the same direction and statistically significant and weak if ≥ 33 to < 67% of the associations fulfilled these conditions.
Results
Discussion
This study aimed to systematically review predictors of HRQL following burn injuries. Thirty-two studies were included and 114 predictors were investigated in 19 studies using multivariable analysis. Among burn patients, burn severity and psychological factors and, to a lesser extent, demographic and environmental factors are related to HRQL. Severity of burns, postburn depression, posttraumatic stress symptoms, avoidance coping, less emotional or social support, higher levels of neuroticism, and unemployment postburn were found to predict poorer HRQL after burns. In addition, some weaker predictors, including female gender, pain, and a postburn substance use disorder, were identified. Other demographic and environmental factors showed in general no significant association with HRQL and the evidence was inconclusive on other burn-specific and psychological factors. The quality of these studies was in general moderate.
The risk of bias of included studies was generally moderate. It was remarkable that none of the studies had an overall low risk of bias. In general, the risk of bias was moderate. A moderate or high risk of bias was seen particularly in the domains "study attrition" and "study confounding". Only a minority of the studies set hypotheses before testing predictors and only a few underpinned their search for predictors with the available literature. Most studies did not report how missing data were handled. Besides, confounders were often not defined, attempts to collect information on patients who dropped out were not described, and key characteristics on those lost to follow-up were not reported. Future studies should include these factors in order to decrease the risk of bias and improve the overall study quality. Another issue was the use of multivariable analysis in 20 of the 32 included studies, indicating that 38% only used univariable analysis. As HRQL is a multifactorial concept, it is likely that HRQL is influenced by several factors and therefore multivariable analysis seems indicated. Univariable analysis is not very informative due to relations among the predictors.
Conclusions
HRQL after burn injuries is particularly affected by the severity of burns and the psychological response of an individual to the trauma. Both constructs provide unique information and knowledge that is necessary for optimized follow-up treatment and rehabilitation. Therefore, a comprehensive approach, including both physical and psychological care, is indicated in the aftermath of burns. Screening of patients during follow-up is valuable to identify those patients who are in need of extra rehabilitation care. Patient-oriented treatment should be given and information on HRQL should be used to enhance patient-centered decision making.
To gain further insight in individual predictors and how they are correlated with each other, future studies should be based on the best available literature or on a theoretical framework, use larger sample sizes, and ensure high methodological quality. As it is hard to collect large samples in burns, combining several existing datasets is highly recommended.
Acknowledgements
The authors gratefully acknowledge Wichor Bramer (Biomedical information specialist, Medical Library, Erasmus MC) for performing the database search.
Funding
The Dutch Burn Foundation supported in this study, grant number 15.102.
Availability of data and materials
All data analyzed during this research are included in this published article.
Competing interests
The authors declare that they have no competing interests.
Publisher's Note
Springer Nature remains neutral with regard to jurisdictional claims in published maps and institutional affiliations.
Open Access
This article is distributed under the terms of the Creative Commons Attribution 4.0 International License (
http://​creativecommons.​org/​licenses/​by/​4.​0/​
), which permits unrestricted use, distribution, and reproduction in any medium, provided you give appropriate credit to the original author(s) and the source, provide a link to the Creative Commons license, and indicate if changes were made. The Creative Commons Public Domain Dedication waiver (
http://​creativecommons.​org/​publicdomain/​zero/​1.​0/​
) applies to the data made available in this article, unless otherwise stated.