01.12.2018 | Research | Ausgabe 1/2018 Open Access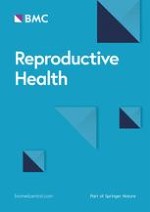 Predictors of hysterectomy among married women 15–49 years in India
Zeitschrift:
Autoren:

Ranjan Kumar Prusty, Chetan Choithani, Shiv Dutt Gupta
Abstract
Background
In India, community based studies and media reports indicate a surge in the number of young women undergoing hysterectomy in the past few years. This has led to suspicion on the misuse of procedure, and intense debates on its potential ill health-effects on young women. However, there are no population-based studies that provide insights into hysterectomy prevalence and its determinants at the national level.
Data and methods
This study used data from India's District Level Household Survey that involved a sample of 3, 16,361 married women in the age group of 15–49 years spread across 21 States and Union Territories of India. Bivariate and multivariate regression analysis was performed to estimate hysterectomy prevalence and identify its predictors.
Results
The study estimated hysterectomy prevalence of 17 per 1000 ever married women. The number of women undergoing hysterectomy ranged from 2 to 63/1000 across different states. A little more than one-third of women who had undergone hysterectomy were under the age of 40 years. The proportion of women below 40 years of age who had had hysterectomy was much higher in southern states of Andhra Pradesh (42%) and Telangana (47%). The likelihood of hysterectomy was higher among women belonging to households with health insurance (OR: 1.88, CI: 1.77–2.00) and women who were sterilized (OR 1.55; CI 1.45–1.67) than uninsured and unsterilized women, and lower among women with education level of matriculation and above (OR 0.47; CI 0.42–0.50) than those with no and/or low education.
Conclusions
A sizable proportion of young women undergoing hysterectomy in India may have severe ill-health effects on their physical, reproductive and socio-psycho health. As women with low or no education are also more prone to hysterectomy, providing more information and education to them on the possible after-effects of hysterectomy and alternative options will enable them to make more informed choices.