01.12.2018 | Case report | Ausgabe 1/2018 Open Access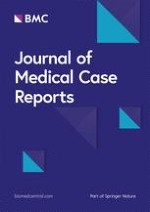 Prenatal diagnosis and implications of microphthalmia and anophthalmia with a review of current ultrasound guidelines: two case reports
Zeitschrift:
Autoren:

A. Searle, P. Shetty, S. J. Melov, T. I. Alahakoon
Abstract
Background
Microphthalmia and anophthalmia are rare congenital fetal abnormalities. The combined incidence is estimated at 1 in 10,000 births. These two conditions arise from complex and incompletely understood genetic and/or environmental causes. Prenatal diagnosis is neither frequent nor easy and relies on precise, high-quality ultrasonography. Current antenatal ultrasound protocols for imaging of the fetal eye are inconsistent and inadequate to screen for the spectrum of ocular malformations, and there are no clear guidelines on detection of these rare abnormalities. Our study of two cases highlights the importance of early detection, and we review current practice and suggest a definitive fetal imaging protocol.
Case presentation
We present two antenatal cases, one each of microphthalmia and anophthalmia, both diagnosed at the morphology scan at our tertiary fetal medicine unit. In both cases, the parents (a 36-year-old woman of Mauritanian ethnicity and a non-consanguineous partner of Nepalese descent, and a 31-year-old Caucasian woman and non-consanguineous Caucasian partner) elected to terminate their pregnancies and made unremarkable recoveries. Subsequent fetal autopsy confirmed the ultrasound scan findings.
Conclusions
We recommend that antenatal ultrasound guidelines are updated to specify use of a curvilinear transducer (2–9 MHz) to image both orbits in the axial and coronal planes, aided by use of a transvaginal probe when the transabdominal approach is inadequate to generate these images. When applicable, three-dimensional reverse-face imaging should be obtained to aid the diagnosis. The presence, absence, or non-visualization of lenses and hyaloid arteries should be documented in reports and these cases referred for a tertiary-level ultrasound scan and fetal medicine review. Imaging of the orbits should occur from 12 weeks' gestation. Magnetic resonance imaging and amniocentesis with chromosome microarray testing may provide additional genetic and structural information that may affect the overall morbidity associated with a diagnosis of microphthalmia or anophthalmia.