01.12.2012 | Research article | Ausgabe 1/2012 Open Access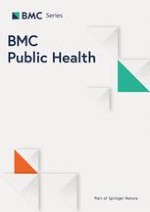 Prevalence and correlates of sexual behaviors among university students: a study in Hefei, China
Zeitschrift:
Autoren:

Xinli Chi, Lu Yu, Sam Winter
Wichtige Hinweise
Competing interests
The authors declare that they have no competing interests.
Authors' contributions
All authors contributed to the design of this research. XC and LY performed the statistical analysis and drafted the manuscript; XC was supervised by SW in the study idea and survey and SW also supervised the research, statistical analysis and revised the manuscript. All authors read and approved the final manuscript.
Abstract
Background
In China, sexual health and behaviors of young people have become a growing public concern but few studies have been conducted to investigate the prevalence and psychosocial correlates of the phenomenon.
Methods
A self-reported questionnaire survey on youth sexual behaviors was conducted among 1,500 university students in 2011 at Hefei, a middle-size city in eastern China. A total of 1,403 students (age = 20.30 ± 1.27 years) completed the questionnaire with a high response rate of 93.5%.
Results
Among the respondents, 12.6% (15.4% of male versus 8.6% of female) students reported having pre-marital heterosexual intercourse; 10.8% (10.5% of males versus 11.2% females) had oral sex; 2.7% (3.4% of males versus 1.7% females) reported same-sex activities; 46% (70.3% of males versus 10.8% of females) reported masturbation behaviors; 57.4% (86.2% of males versus 15.6% females) students viewed pornography. In terms of sexual communication about sexual knowledge acquisition, 13.7% (10.7% of males versus 18% of females) talked to their parents about sex; 7.1% (6.1% of males versus 8.4% of females) students reported having conversation with parents on contraception. About forcing sexual behavior, 2.7% (4% of males versus 0.9% of females) reported forcing their sexual partners to have sex, and 1.9% (2.4% of males versus 1.2% of females) reported being forced to have sex. Gender was found to be significant predictor of sexual behaviors in university students: males reported more sexual behaviors including sexual fantasy, heterosexual intercourse, masturbation, viewing pornography and talking about sex with friends. Several correlates of sexual behaviors were identified for students of different gender separately. For males, having romantic relationships, past sex education experiences, low educational aspirations, time spent on the Internet, and urban native settings were significantly associated with more sexual behaviors. For female students, having romantic relationships and urban native settings predicted sexual behaviors.
Conclusion
Sexual behavior among University students in China is not uncommon, although there are limited ways for students to acquire sex-related knowledge: male students showed significantly more sexual behaviors than female students. Having romantic relationships and more time spent online were important predictors of sexual behaviors among university students. To guide healthy sexual behaviors in young people, comprehensive sex education programs that provide necessary sexual health knowledge about safe sex should be developed and implemented in universities in China, particularly for students who have romantic relationships and those who spend long periods of time on the Internet.