01.12.2018 | Research article | Ausgabe 1/2018 Open Access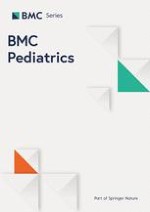 Prevalence and intensity of
Ascaris lumbricoides

infections in relation to undernutrition among children in a tea plantation community, Sri Lanka: a cross-sectional study
Zeitschrift:
Autoren:

Lahiru Sandaruwan Galgamuwa, Devika Iddawela, Samath D. Dharmaratne
Abstract
Background
Ascaris lumbricoides
infections are one of the commonnest intestinal nematode infections in the world, with a profound negative effect on nutritional status among underprivileged populations. In Sri Lanka,
Ascaris
infections and low nutritional status still persist in the plantation sector. However, research regarding the association between
Ascaris
infections and nutritional status is scarce. The main purpose of this study was to determine the association between
Ascaris
infections and physical growth among children in a plantation sector in Sri Lanka.
Methods
A cross sectional study was conducted among 489 children aged between 1 and 12 years ina plantation sector, Sri Lanka, from January to April 2013. Anthropometric measurements were collected to assess height-for-age (HAZ), weight-for-age (WAZ) and weight-for-height (WHZ) to determine stunting, underweight and wasting respectively. Data on socio-demographic and antihelminthic treatment were ascertained using an interviewer administrated structured questionnaire. Stool samples were subjected to wet mount preparation followed byformaldehyde-ether sedimentation technique to diagnose
Ascaris
infection and a Kato Katz technique was performed to determine the eggs intensity. AnthroPlus, EpiInfo and SPSS software was used to analyze data.
Results
Of the study sample, 38.4% showed
Ascaris lumbricoides
infections. Light intensity infections (51%) were common in the infected children, followed by moderate (30%) and heavy (19%) infections. Prevalence of
Ascaris
infections was significantly associated with de-worming more than six months prior to the study. Prevalence of undernutrition among children was 61.7%. Forty-five per cent were underweight, while 24.1% and 21.5% of children were stunted and wasted respectively. However, no significant association was found between
Ascaris
infections status and undernutrition. Meanwhile, heavy intensity infections were associated with decreased values of WHZ (
p
 = 0.020).
Conclusions
Ascaris
infections and undernutrition are still highly prevalent and a major public health problem in the plantation sector in Sri Lanka. Health and nutrition intervention programs should be implemented to increase the nutritional status of children.