01.12.2018 | Study protocol | Ausgabe 1/2018 Open Access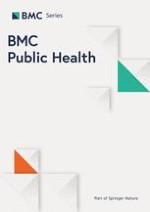 Preventing tobacco in vocational high schools: study protocol for a randomized controlled trial of P2P, a peer to peer and theory planned behavior-based program
Zeitschrift:
Autoren:

Florence Cousson-Gélie, Olivier Lareyre, Maryline Margueritte, Julie Paillart, Marie-Eve Huteau, Kela Djoufelkit, Bruno Pereira, Anne Stoebner
Abstract
Background
In France, the issue of youth smoking remains a major challenge for public health. School failure, socio-economic and socio-cultural backgrounds influence the initiation and maintenance of smoking behavior in adolescents. Vocational students are at particularly high risk of using psychoactive substances, including tobacco. One of the most important factors is the environment, whether family, friends or peers. Therefore, peer education has a positive potential to change smoking behavior of adolescents. It has also been demonstrated that the Theory of Planned Behavior (TPB) has yielded the best prediction of intentions and behavior, in several health domains, including on tobacco. However, it is usually confined to the measurement of processes by which interventions change behavior, rather than to the development of these interventions. The objective of this paper is to describe the protocol for a randomized controlled trial of a peer intervention based on the TPB on a highly exposed young population.
Methods/designs
This is a cluster randomized controlled trial comparing an intervention group to a control group, randomized into clusters (professional schools and classes) and stratified in three departments (Hérault, Aude and Gard) in the Languedoc-Roussillon region. The primary issue is the prevalence of daily smoking at 24 months, defined by a daily tobacco use of at least 1 cigarette, validated by CO levels in exhaled air. The primary hypothesis is that intervention will lead to decrease the daily smoking prevalence of 10% between the intervention group and the control group during a 2-year follow-up.
Discussion
The results from this trial will provide evidence on the effectiveness of an innovative peer-to-peer intervention based on the TPB.