01.12.2018 | Case report | Ausgabe 1/2018 Open Access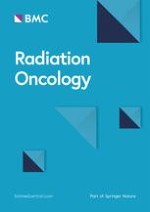 Primary histiocytic sarcoma of the central nervous system: a case report with platelet derived growth factor receptor mutation and PD-L1/PD-L2 expression and literature review
Zeitschrift:
Autoren:

Jackson M. May, Mark R. Waddle, Daniel H. Miller, William C. Stross, Tasneem A. Kaleem, Byron C. May, Robert C. Miller, Liuyan Jiang, Gerald W. Strong, Daniel M. Trifiletti, Kaisorn L. Chaichana, Ronald Reimer, Han W. Tun, Jennifer L. Peterson
Abstract
Background
Histiocytic sarcoma (HS) is an aggressive malignant neoplasm. HS in the central nervous system is exceptionally rare and associated with a poor prognosis. This report documents a case of primary HS of the central nervous system with treatment including surgery, radiotherapy, and chemotherapy.
Case presentation
Our patient was a 47 year old female presenting with progressive ataxia, headaches, imbalance, nausea, vomiting, and diplopia. MRI showed a heterogeneously enhancing lesion approximately 2.9 × 3.0 × 2.3 cm centered upon the cerebellar vermis with mild surrounding vasogenic edema and abnormal enhancement of multiple cranial nerves. The patient underwent surgical debulking, which revealed histiocytic sarcoma with grossly purulent drainage. Staging revealed diffuse leptomeningeal involvement, primarily involving the brain and lower thoracic and lumbar spine. She underwent adjuvant radiotherapy to the brain and lower spine and was started on high dose methotrexate. However, she experienced progressive disease in the cervical and thoracic spine as well as pulmonary involvement. Genomic sequencing of her tumor showed a mutation in the platelet-derived growth factor receptor A (p.V0681) which could be targeted with Dasatinib. However, she did not tolerate Dasatinib and she succumbed to progressive disseminated disease eight months from original diagnosis. Our pathologic evaluation also revealed expression of PD-L1 and PD-L2 by tumor cells raising the potential therapeutic role for immune checkpoint inhibition.
Conclusions
This case provides an example of effective CNS control with resection and moderate doses of radiation therapy. A review of the literature confirms aggressive multidisciplinary treatment is the most effective treatment against this disease. In addition, genomic sequencing may play an important role in determining new therapeutic options. However, CNS histiocytic sarcoma remains an aggressive disease with a propensity for early widespread dissemination and few long term survivors.