01.12.2003 | Case report | Ausgabe 1/2003 Open Access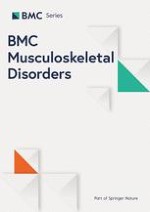 Primary subcutaneous cyst hydatic disease in proximal thigh: an unusual localisation: a case report
Zeitschrift:
Autoren:

Zafer Orhan, Hasan Kara, Tolga Tuzuner, Irfan Sencan, Murat Alper
Wichtige Hinweise
Electronic supplementary material
The online version of this article (doi:
10.​1186/​1471-2474-4-25
) contains supplementary material, which is available to authorized users.
Competing Interests
None declared.
Background
Hydatidosis is known since Hippocrates. Echinococcosis or hydatic disease is caused by the tape worm, E. granulosus. The life cycle of E. granulosus is well described [
1
]. Echinococcosis has its highest prevalence in countries, where the common intermediate hosts, sheep and cattle, are raised (such as Middle East, Central Europe, Australia and South America) [
2
]. Hydatid disease mainly affects the pulmonary and digestive systems [
3
]. The liver is the most frequently involved organ (75%), followed by the lung (15%) and the rest of the body (10%) [
2
]. (Primary involvement of muscle is very rare and has been reported in approximately 3% of all patients with hydatidosus [
3
]. It has been suggested that muscle provides a poor environment for the parasite because of the presence of lactic acid [
4
]. A review revealed cases involving the musculature of the chest wall[
5
], pectoralis major, sartorius[
3
], biceps brachii[
4
], and Sartorius[
6
].) Soft tissue hydatitosis is very rare. There are a few reports about primary subcutaneous hydatitosis in the extremities [
7
,
8
]. To our knowledge, subcutaneous involvement of echinococcal disease near the vastus lateralis muscle in the thigh has not been reported previously.
Case report
A 43 year old female patient was admitted with history of pain at proximal thigh for the last 30 days. There was no history of trauma in the proximal thigh region. No history of fever and weight loss was described.
On physical examination, a mass was palpated over greater trochanter. It was 4 × 5 cm mass, painful, and erythematous. Range of motion of left hip was full and painless.
Investigations revealed that CBC (complete blood count), electrolytes, alkaline and acid phosphatese levels were within normal limits. Sedimentation rate was 40 mm in the first hour. X-ray of left hip was normal. Abdominal ultrasonography did not reveal any abnormality. CT scan demonstrated cystic structure close to vastus lateralis muscle (Figure
1
). CT showed no involvement of lung and brain. Ultrasonographic examination of the mass showed a cystic structure. Hemoagglutination tests for echinococcosis and ELISA were negative. The patient underwent surgery for excision of the cyst. The diagnosis of Echinococcus granulosus infection was confirmed peroperatively after visualization of the cyst wall. Following irrigation of cystic cavity with hypertonic saline solution, the cyst wall was excised along with a portion of the vastus lateralis muscle.
×
Histopathological examination of the specimen revealed fibrosis, necrosis, histiocyte cell clusters, mixed type of inflammatory cells, fibroblastic activity and vascular proliferations in adipose and connective tissues. A pericystic structure which consisted of connective tissue and scattered hyaline cells showed a necrotic basophilic structure which resembled cuticular membrane. Scoleces were also detected within the surgical specimen. Hemorrhagic areas were seen within the periphery of cyst. (Figure
2
). A high dose of albendazole was initiated for 4 weeks, and a favorable response was obtained. During the follow-up period, chest radiography, abdominal and proximal thigh ultrasonography (US), routine blood biochemistry (glucose, ALT, AST, alkaline phosphatase, blood urea nitrogen, serum creatinine, total protein, albumin and indirect hemoglutination test were performed.
×
Discussion
If the cyst is not complicated, serology is less sensitive but it may be useful for controlling the recurrence of cyst.
Cure depends on total or subtotal surgical excision of the cysts. Echinococcosis can be prevented by public health eradication programs.
This case illustrates that echinococcal disease should be considered in the differential diagnosis of every cystic mass in any anatomic location, especially when they occur in areas where the disease is endemic.
Acknowledgements
"Written consent was obtained from the patient or their relative for publication of the patient's details."
Competing Interests
None declared.