01.12.2017 | Research article | Ausgabe 1/2017 Open Access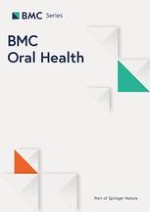 Profiling intraoral neuropathic disturbances following lingual nerve injury and in burning mouth syndrome
Zeitschrift:
Autoren:

Amely Hartmann, Robin Seeberger, Malte Bittner, Roman Rolke, Claudia Welte-Jzyk, Monika Daubländer
Abstract
Background
The aim of the study was to analyse intraoral neurophysiological changes in patients with unilateral lingual nerve lesions as well as patients with Burning Mouth Syndrome (BMS) by applying a standardized Quantitative Sensory Testing (QST) protocol.
Methods
The study included patients suffering from a peripheral lesion of the lingual nerve (
n
 = 4), from BMS (
n
 = 5) and healthy controls (
n
 = 8). Neurophysiological tests were performed in the innervation areas of the tongue bilaterally. For BMS patients the dorsal foot area was used as reference.
Results
For patients with peripheral lesion of the lingual nerve the affected side of the tongue showed increased thresholds for thermal (
p
 < 0.05–0.001) and mechanical (
p
 < 0.01–0.001) QST parameters, indicating a hypoesthesia and thermal hypofunction. In BMS patients, a pinprick hypoalgesia (
p
 < 0.001), a cold hyperalgesia (
p
 < 0.01) and cold/warmth hypoesthesia (
p
 < 0.01) could be detected.
Conclusions
The results of this study verified the lingual nerve lesion in our patients as a peripheral dysfunction. The profile showed a loss of sensory function for small and large fibre mediated stimuli. A more differentiated classification of the lingual nerve injury was possible with QST, regarding profile, type and severity of the neurologic lesion. BMS could be seen as neuropathy with variable central and peripheral contributions among individuals resulting in chronic pain.