01.12.2018 | Review | Ausgabe 1/2018 Open Access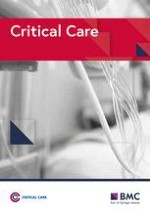 Prognostication after cardiac arrest
Zeitschrift:
Autoren:

Claudio Sandroni, Sonia D'Arrigo, Jerry P. Nolan
Abbreviations
ADC
Apparent diffusion coefficient
AUC
Area under the receiver operating characteristic curve
CPC
Cerebral Performance Category
ERC
European Resuscitation Council
ESICM
European Society of Intensive Care Medicine
GWR
Grey matter/white matter ratio
HIBI
Hypoxic–ischaemic brain injury
MRI
Magnetic resonance imaging
NIRS
Near-infrared spectroscopy
OHCA
Out-of-hospital cardiac arrest
ROSC
Return of spontaneous circulation
SSEP
Short-latency somatosensory evoked potentials
TTM
Targeted temperature management
WLST
Withdrawal of life-sustaining treatment
Background
About 80% of patients who are admitted to an intensive care unit (ICU) after resuscitation from out-of-hospital cardiac arrest (OHCA) are comatose [
1
] and two thirds of them will die because of hypoxic–ischaemic brain injury (HIBI) [
2
,
3
]. Severe HIBI causes delayed neuronal death [
4
–
6
] and diffuse brain oedema [
7
,
8
]. However, only a minority of these deaths occur as a direct consequence of massive neuronal injury (i.e. from brain death) [
9
]. In fact, most deaths caused by HIBI result from withdrawal of life-sustaining treatment (WLST) following prognostication of a poor neurological outcome [
10
,
11
].
To avoid premature WLST in patients with a chance of neurological recovery, the risk of a falsely pessimistic prediction should be kept to a minimum. In other words, when predicting a poor neurological outcome, the false positive rate (FPR) (i.e. the ratio between the number of patients with a falsely pessimistic prediction divided by the number of patients with good neurological outcome) of the index used should ideally be zero, or their specificity should be 100%. However, even the most robust neurological predictors are not 100% specific; for this reason, the current guidelines [
12
,
13
] recommend using a combination of predictors. These may include clinical neurological examination, electrophysiological investigations (electroencephalogram (EEG) and short-latency somatosensory evoked potentials (SSEP)), serum biomarkers, and neuroimaging. The characteristics of these categories of predictors are discussed in this article.
The aims of the present review are to summarise the current knowledge on the prediction of neurological outcome in patients who are comatose after CA and to provide practical recommendations on how to perform an accurate neuroprognostication in these patients.
What represents a poor neurological outcome?
The latest version of the Utstein guidelines on outcome reporting after OHCA suggested that when dichotomising neurological outcome the CPC 3–5 threshold (or mRS 4–6) should be used for defining poor outcome. This definition will probably be updated if other outcome measures such as the GOSE are adopted to describe the outcome of CA in the near future.
Predictors of poor neurological outcome
Predictors of good neurological outcome
The vast majority of evidence on neuroprognostication after cardiac arrest concerns prediction of poor neurological outcome. However, some predictors of good neurological outcome have been identified in recent years. Although these have not yet been included in international guidelines, they may indicate the potential for recovery in patients with uncertain prognosis and reduce the risk of an inappropriate WLST. Most of these predictors are based on electrophysiology and include the presence of a continuous or nearly continuous EEG within 12 h from ROSC [
69
], presence of early EEG reactivity [
69
,
70
], and improvement of auditory discrimination (an analysis of EEG responses to auditory stimuli) from the first to the second day after ROSC [
71
]. Absence of DWI abnormalities on MRI within 1 week of ROSC is also highly suggestive of good neurological outcome [
67
].
Suggested prognostication strategy
Most TTM-treated patients recover consciousness within 72 h from ROSC [
72
]. The ERC–ESICM guidelines on post-resuscitation care [
13
] recommend the neuroprognostication algorithm reported in Fig.
2
for all patients who remain comatose with an absent or extensor motor response to pain at ≥ 72 h from ROSC. Results of earlier prognostic tests should also be considered at this time. Before prognostic assessment is performed, major confounders must be excluded; these may include sedation, neuromuscular blockade, hypothermia, severe hypotension, and metabolic or respiratory derangements.
The most robust predictors (FPR < 5% for prediction of poor outcome with narrow confidence interval documented in > 5 studies from at least three different groups of investigators) should be evaluated first. These include bilaterally absent pupillary reflexes at ≥ 72 h after ROSC and/or a bilaterally absent N 2O SSEP wave after rewarming. If none of these signs is present, less robust predictors with wider confidence intervals and/or an inconsistent definition or threshold are considered. These include the presence of early (< 48 h) status myoclonus, high serum NSE values at 48–72 h after ROSC, an unreactive malignant EEG pattern (burst suppression, status epilepticus) after rewarming, and the presence of diffuse ischaemic injury on brain CT within 24 h after ROSC or on brain MRI at 2–5 days after ROSC. Combining at least two of these predictors is suggested.
If none of these criteria is present or if the results from prognostic tests are discordant, the prognosis is indeterminate and prolonged observation and treatment is continued so that late awakeners can be identified. In 15–30% of patients with an eventually good outcome, awakening may occur between 48 h and 10–12 days after discontinuing sedation [
72
,
73
]. Patients with renal insufficiency, older age, or post-resuscitation shock have an increased risk of delayed awakening [
72
]. The presence of predictors of neurological recovery (see earlier) should also be considered in this context. In patients with prolonged unconsciousness (2–4 weeks after ROSC), advanced MRI techniques—whole-brain white matter fractional anisotropy (WWM-FA) measured using diffusion tensor imaging [
74
]—may predict poor neurological outcome more accurately than conventional MRI.
Multimodality
Almost all prognostication studies have a low or very low quality of evidence, the main reason being the risk of self-fulfilling prophecy (SFP). This bias occurs when the treating team is not blinded to the results of the prognostic index under investigation and use it to decide on WLST. Among 73 studies included in a review published in 2014 [
12
], only nine (12%)—three of which were from the same group—addressed SFP by blinding, and only 37 (51%) reported the criteria for WLST. Given the relatively small sample size of most prognostication studies and the risk of SFP, even the most robust predictors cannot predict outcome with absolute certainty, and for this reason a multimodal approach is recommended. The algorithm suggested in the current ERC–ESICM guidelines [
13
] is per se multimodal, since it adds the results of clinical examination to those of electrophysiology, biomarkers, or imaging. However, this approach is based on expert opinion. Future prospective studies will be needed to confirm whether this model is able to increase the precision of specificity without greatly reducing sensitivity.
Conclusions
Patients who are comatose at 72 h or more after ROSC and in whom major confounders have been excluded should undergo prognostication, aimed to detect signs of severe and irreversible HIBI. This can be achieved using four main categories of tests: clinical examination, electrophysiology, biomarkers, and neuroimaging. The timing of these tests varies and may precede the clinical assessment at ≥ 72 h that initiates the prognostication process. Among prognostic tests, ocular reflexes and somatosensory evoked potentials are considered the most robust, while biomarkers, electroencephalography, imaging, and status myoclonus have inconsistencies which suggest using them only in combination. A multimodal approach combining multiple prognostication tests is recommended by current guidelines so that the risk of a falsely pessimistic prediction is minimised.
Availability of data and materials
This is a narrative review. Results of primary studies mentioned in this manuscript are publicly available in the relevant published papers.
Ethics approval and consent to participate
Not applicable.
Competing interests
The authors declare that they have no financial competing interests.
JPN is Editor-in-Chief of
Resuscitation
. CS is a member of the Editorial Board of
Resuscitation
. JPN and CS co-authored the ERC–ESICM Advisory Statement on Prognostication after Cardiac Arrest and the ERC–ESICM Guidelines on Post-Resuscitation Care. CS is deputy Chair of the Trauma and Emergency Medicine Section, ESICM.
Publisher's Note
Springer Nature remains neutral with regard to jurisdictional claims in published maps and institutional affiliations.
Open Access
This article is distributed under the terms of the Creative Commons Attribution 4.0 International License (
http://​creativecommons.​org/​licenses/​by/​4.​0/​
), which permits unrestricted use, distribution, and reproduction in any medium, provided you give appropriate credit to the original author(s) and the source, provide a link to the Creative Commons license, and indicate if changes were made. The Creative Commons Public Domain Dedication waiver (
http://​creativecommons.​org/​publicdomain/​zero/​1.​0/​
) applies to the data made available in this article, unless otherwise stated.